GalaCasino.com, the UK's leading online casino brand, has launched its latest headline promotions as it continues to give consumers 'what you want.'
Allowing its customers to enjoy the excitement of playing live casino games from the comfort of their own home, GalaCasino.com's May promotions aim to reward regular players, and will include:
Celebrity Cup Leaderboard
VIP players will have the chance to compete in GalaCasino.com's Celebrity Cup Leaderboard (1st – 2nd July) from 15th May until the end of the month, with winners receiving tickets to the VIP Celebrity Cup 2017 at Celtic Manor Resort. This exciting weekend of golf, glamour and entertainment will see some of the biggest names in sport and showbiz will swap paparazzi for putters.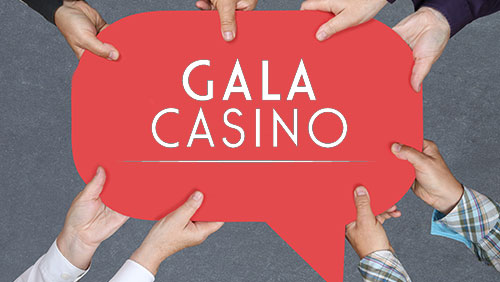 There will be two leaderboards; one for bronze and silver, and another for gold and platinum. Players will need to wager £10 to get one point on the relevant board, and the player who comes first on each board will win tickets.
The three runners up across both boards will receive a runner-up bonus prize, and one additional lucky player from the top ten will be chosen at random to receive an additional pair of tickets.
Daily Missions
GalaCasino.com is also giving its players the chance complete daily challenges by collecting characters, in order to win bonuses; the more challenges completed, the bigger bonus they will win!
To take part, players can stake a minimum amount on selected games every week between the 15th May and 11th June to collect characters and win the challenge.
Complete four challenges for a £10 bonus, five challenges for £20, six challenges for £30 and a £50 bonus for anyone who completes seven challenges.
Jackpot June
Jackpot June will be running from 5th June to 2nd July, and GalaCasino.com is offering a huge total prize value of £10,000. Players will need to stake a minimum of £50 to get one entry, and each user can only enter once a day Monday to Friday, and once per £50 staked on Sunday.
The £10,000 prize will be split into 1 x £500, 2 x £250, 5 x £100, 10 x£50, 20 x £20 and 20 x £5 per week.
GalaCasino.com will also be releasing several new games throughout May and June. Rush Horses Go will be released in May, followed by Fu Dae Le which will have a £10,000 prize drawer. The Big Banker scratch card will be updated to Big Banker Wildcard, and Rush Dogs Go will be live to play from June.
Media Contacts:
Matthew Fraser – matthew.fraser@jaywingpr.com / 0113 887 3291
Karina Adrian – karina.adrian@galacoral.com / +350 20010428
About Gala Casino
Gala Casino's commitment to their 'what you want' ethos puts players first every step of the way.
New members discover this immediately as they're treated to not one but three welcome bonuses, with a choice of Slots, Blackjack or Roulette for each one.
Continuing the 'what you want' theme, the unique 'My Pins' feature allows players to personalise their dashboard and 'pin' their favourite games for quick and easy access on every visit.
Combine this with an unrivalled selection of special offers, player rewards, over 400 of the best games around – including the bespoke Gold Exclusive range, unique to Gala Casino – and it's no surprise to see Gala Casino go from strength to strength as the nation's #1 choice for online entertainment.
Comments