Philippine-listed holding company Leisure and Resorts World Corporation (LRWC) is feeling the pinch of President Rodrigo Duterte's new online gambling policy, with its gambling segments posing significant decreases in income in the first quarter of the year.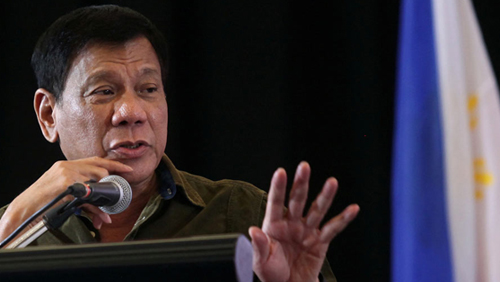 LRWC, which operates a bingo gaming business and maintains majority interest in First Cagayan Leisure and Resort Corp. (FCLRC), announced that its consolidated net income fell 5.7 percent to PHP272.1 million (US$5.46 million) from PHP288.7 million ($5.8 million) in the first three months of 2017.
Gross revenue of LRWC hit PHP2.82 billion (US$ 56.7 million) while its gross expense swelled to PHP2.45 billion ($49.21 million) in the January – March 2017 period compared to PHP2.38 billion ($47.81 million) in the same period last year.
In a filing to the Philippine Stock Exchange on Monday, the holding firm recognized that Duterte's hard line stance against online gambling had affected their business.
"The decline of P16.6 million is mainly due to the significant decreases in net income of TGXI, AB Leisure Exponent, Inc. due to E-Bingo downtrend and additional site closures and FCLRC due to decrease in operational locators and declining revenue of locators, partially offset by the increase in "Other Income" as a result of the Termination agreement between FCGLC and Belle Group," LRWC said.
First Cagayan's revenue fell 71% to P132.9 million and net income was down 96% to PHP10.1 million ($202,872) for the first quarter of 2017. The number of FCLC's licensed locators are down from 132 to 118 – only 100 of which were operational at the end of the quarter.
"In the local scene, recent developments significantly affected FCLRC's business and operations due to the issuance on 01 September 2016 by the Philippine Gaming Amusement and Gaming Corporation (PAGCOR) of the 'Rules and Regulations for Philippine Offshore Gaming Corporations.'" LWRC said. "The said PAGCOR Regulations was adopted to regulate the issuance of licenses which provide and participate in offshore gaming services or online games of chance via the Internet."
Meanwhile, LRWC's e-Bingo arm AB Leisure Exponent, Inc. generated total revenues of PHP1.70 billion ($34.22 million) for the first quarter of 2017, a slight decline from the P1.71 billion ($34.34 million) revenues in the same period last year.
Comments