A round up of the odds of the games that matter in the race for the Premier League title and survival as Chelsea look to win the league at West Brom and Hull hope to pull Palace into the relegation mire.
West Brom v Chelsea
West Brom +800
Chelsea -300
Draw +425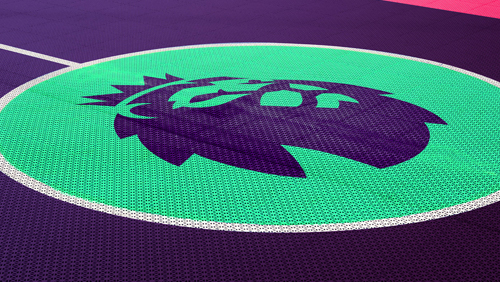 Visiting teams to the Hawthorns have not experienced much joy this season, but with Chelsea knowing three points will secure their first title since 2014-15, I think the Blues will win this one at a canter.
Chelsea has won 12 of their 18 games on the road and is unbeaten in four games, scoring 14 goals in all competitions since their 2-0 wake-up call at Old Trafford. West Brom, on the other hand, is finishing the season like a kid forced to do homework, winless in six, losing four of those.
My Prediction: A Chelsea home win.
Man City v Leicester
Man City -400
Leicester +1000
Draw +525
Unlike Antonio Conte, who is likely to do the double during his first season in the big boy league, Pep Guardiola is scrapping for some semblance of respect via Champions League qualification.
City is in the driving seat, one point behind third place Liverpool with a game in hand, and Arsenal three points in the rear. But this will be a tough fixture against a rejuvenated Leicester side who have gotten their marbles back after they were scattered everywhere under Claudio Ranieri.
I think, ultimately, this one will come down to City's impressive home form, and Leicester's appalling away form. City has lost only once at The Etihad all season, and Leicester has been beaten 12 times on their travels.
A draw is also a likely result. City has drawn seven times at home. But with the scent of a Champions League place under one side's nose and sea and sand under another, I think this is a comfortable home win despite Leicester giving then a spanking at the King Power earlier this season.
My prediction – City to win.
West Ham v Liverpool
West Ham +400
Liverpool -150
Draw +290
Liverpool is the second favourite to qualify for the Champions League behind Man City (-300), but it's not an easy run-in with Arsenal breathing down their neck after their win against Manchester United.
I think the bookies are generous here.
The Hammers are unbeaten in four games, including a one-nil win over Spurs a week ago. They haven't let a goal in at home since March and have kept four clean sheets in their last five games.
Liverpool has lost once in their last ten games and is a decent outfit on the road winning 50% of matches. But West Ham is unbeaten in their last five outings against Liverpool, and the last time Liverpool won at West Ham was in 2014.
My Prediction – a West Ham win
Stoke v Arsenal
Stoke +370
Arsenal -145
Draw +300
After finishing ninth in each of the previous three seasons, Mark Hughes and the Board of Directors at Stoke will have to look back at this season and mark it down as a failure.
The Potters have only won one game in their past nine, and that was against a Hull side who have the strength of a jellyfish on the road. Arsenal, on the other hand, is finishing the season well as Arsene Wenger prays for Liverpool or Man City to slip up so they can sneak into the Champions League.
And the recent prognosis is not good for Stoke having lost three of their last four meetings and are winless during that time.
My Prediction – An Arsenal win.
Spurs v Man Utd
Spurs -150
Man Utd +400
Draw +275
Once upon a time, Manchester United would come to Spurs and beat them wearing horse blinkers. Between May 2001 and Sep 2012, Spurs failed to beat United in 26 matches.
How times have changed.
United head to White Hart Lane having locked up a Europa League Final berth against Ajax. A victory in that game will give Jose Mourinho's side direct passage to the Champions League.
All eyes will be on that game, meaning they won't be on this one. Mourinho has a strong squad and will shuffle his pack, but I sense there will be a hangover.
Spurs will be dejected going into this one as it's highly likely that Chelsea would have already won the title before these pair kick off.
The past nine games have split with three wins, three losses, and three draws and I think a stubborn United side will take a point in this one.
My Prediction – a Draw.
Crystal Palace v Hull
 Crystal Palace – EVEN
Hull +260
Draw +250
Hull's visit to Selhurst Park is the game of the weekend for me. Despite Crystal Palace beating the likes of Chelsea, Arsenal, and Liverpool this season, they have lost their last three without scoring a goal to drag them into the relegation fight.
Palace is still a +1200 shot to go down, but those odds will shorten dramatically if Hull can pull off a surprise and Swansea beat Sunderland. And it would be a surprise with Hull having the worst away form in the Premier League with only one win all season.
The only glimmer of hope for Hull is Palace's stuttering home form and nerves. Only Sunderland has picked up fewer points at home than Palace. They have lost 11 times in front of their home fans. As a neutral, I will be a Hull fan this weekend, and with the Premier League title locked up, we need some last day excitement.
My Prediction – A Hull win.
Sunderland v Swansea
Sunderland +305
Swansea -120
Draw +270
Sunderland played with a relaxed style about them at Hull last week. I guess confirmation of relegation removes some burden.
Was it a one-game wonder?
Every game for Swansea is a must win game after wresting control of their fate away from Hull with a victory over Everton at the Liberty Stadium last weekend.
Swansea is unbeaten in three matches and has come good at the right time following five losses in four, but it won't be easy at The Stadium of Light. Swansea has only won once there in the past nine with five of those games ending in a stalemate, and that's my shout.
My Prediction – a Draw.
Fixtures in Full
Everton v Watford
West Brom v Chelsea
Man City v Leicester City
Sunderland v Swansea City
Bournemouth v Burnley
Middlesbrough v Southampton
Stoke v Arsenal
Crystal Palace v Hull
West Ham v Liverpool
Spurs v Man Utd
Premier League Table
Chelsea – 84
Spurs – 77
Liverpool – 70
Man City – 69
Arsenal – 66
Man Utd – 65
Everton – 58
West Brom – 45
Leicester – 43
Southampton – 42
Bournemouth – 42
West Ham – 42
Stoke – 41
Burnley – 40
Watford – 40
Crystal Palace – 38
Swansea – 35
Hull – 34
Middlesbrough – 28
Sunderland – 24
*Odds Courtesy of Bodog
Comments