James Packer's Crown Resorts is punting on the proceeds from selling its remaining stake in Melco Resorts and Entertainment to help reduce the company's debt.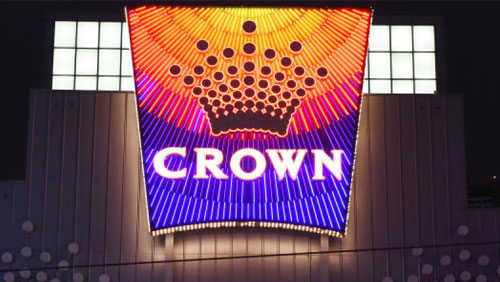 If you're just joining us, the Australian casino operator announced early this week that it had decided to end its decade-long international joint venture operations in Macau. As part of the exit process, Melco launched a public offering of nearly 28 million American depository shares—or about 165 million ordinary shares in Melco—following the Macau casino operator's repurchase of Crown's remaining stake in the joint venture, which operates casinos in Chinese territory as well as in the Philippines.
Crown Resorts expects to pocket close to US$1 billion from the sale, the casino company said in a filing to the Australian Securities Exchange.
"Crown Resorts is expected to generate net proceeds of approximately US$987 million or AUD1.34 billion (equivalent to US$5.97 per Melco Resorts ordinary share and US$17.91 per Melco Resorts American depository share) which will initially be used to reduce Crown Resorts' net debt," Crown Resorts said.
Packer's casino company has reported a total of AUD1.77 billion net debt at the end of 2016, including a total debt of AUD2.26 billion and cash of AUD492.1 million. Crown Resorts' working capital cash, totaling AUD166.9 million, was not included in the final debt figure.
Crown began reducing its 34.3% stake in MRE's predecessor, Melco Crown Entertainment, in May 2016 as part of a sweeping refocus of Crown's business on its domestic properties. Crown initially reduced its Melco Crown stake to 27.4%, then further reduced its holdings to 11.2%, after which MCE announced its rebranding as MRE to reflect Crown's diminished role.
Analysts at JP Morgan Securities Australia, however, questioning the timing of Crown's decision to dispose its remaining shares in Melco Resorts, GGRAsia reported.
"The timing of the Melco Resorts exit is not ideal after earnings upgrades," analysts Donald Carducci, Shaun Cousins and Shalin Doshi wrote in a note, pointing out that Melco Resorts' Q1 performance had been "stronger than expected" that resulted "in higher-than-forecast margins, strong rolling chip revenue and respectable mass performance."
Comments