Coincheck is gearing up to launch Japan's first interest-paying fixed deposit accounts for bitcoin holders, local media reported.
The Tokyo-based digital currency exchange, according to Nikkei Asian Review, will offer four plans: bitcoin users may opt to deposit their cryptocurrency for 14 days at a 1 percent annual interest, 30 days for 2 percent, 90 days for 3 percent, or for a full year for 5 percent.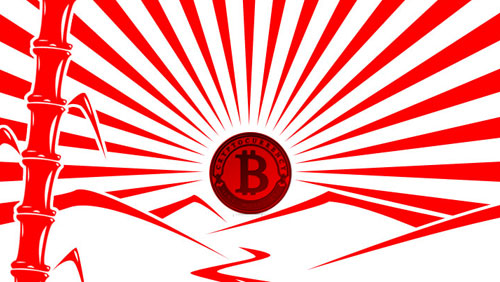 Coincheck's deposit service is exempt form banking regulations and the recently updated fund settlement law since bitcoin is still not recognized as a currency, the Financial Services Agency (FSA) told the Japanese news outlet. The agency, however, noted that "such services could face regulation in the future" if "the number of users rise suddenly or the currency gain widespread traction as a method of payment."
FSA won't have to wait too long. Major retailers in Japan have started accepting bitcoin payments in the country as the digital currency's legal position in the country becomes clear.
In May, the Japanese Diet signed a landmark bill allowing the use of digital currencies as a legal method of payment. The law doesn't recognize bitcoin as a currency, but it has accepted that cryptocurrencies have "asset-like values" that can be used as a payment method.
Florida passes bill seeking to add bitcoin to AML law
A bill that seeks to add digital currencies like bitcoin to Florida's Anti-Money Laundering Act is one signature away from becoming a law.
Last week, members of the state House and Senate approved House Bill 1379, which would add teeth to the state's current Money Laundering Act by adding the words "virtual currency" to the language used to define "monetary instruments." In the proposal, virtual currency is defined as any "medium of exchange in electronic or digital format that is not a coin or currency of the United States or any other country."
The proposed law was crafted after a judge threw out the money laundering charges against Michell Espinoza who was accused of selling bitcoins to undercover detectives. The charges against Espinoza were dismissed on grounds that bitcoin could not be considered "money" as defined in state law.
HB 1379 is now headed to the desk of Gov. Rick Scott.
If signed into law, the bill could bring more clarity to criminal cases involving the use of digital currencies. However, it could also undermine the use of cryptocurrency in the country.
Barry University economics professor Charles Evans, who, incidentally, told the court that bitcoin isn't real money during Espinoza's trial, previously said the draft law sends a message that financial innovation is not welcome in Florida.
Current bitcoin price
The price of bitcoin has crossed over the $1,700 threshold, trading at $1,737 on Tuesday noon.
Comments