The closure of the iconic Trump Taj Mahal casino has opened a big pandora's box for Atlantic City.
Billionaire casino investor Carl Icahn is seeking millions of dollars in property tax refunds from cash-strapped Atlantic City, according to a report of the Press of Atlantic City.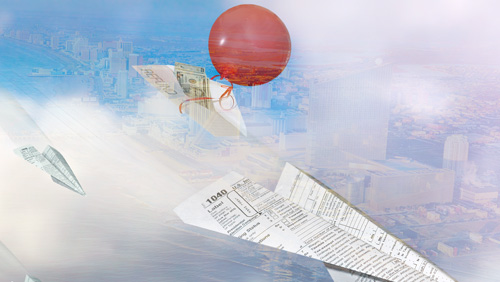 Icahn asked the state tax court to look into this year's property assessments for the former Trump Plaza and Trump Taj Mahal casino for tax years 2014 through 2017, which may cost Atlantic City a huge fortune if he wins the appeal.
Not completely satisfied, Icahn also included Tropicana Atlantic City's assessment for 2015 and 2016.
Last year, Icahn's companies paid the city more than $32.7 million in property taxes for the Tropicana ($22.4 million), Taj Mahal ($8.7 million) and Trump Plaza ($1.5 million), according to the City Clerk's Office.
All three properties have seen their assessments reduced since 2014, with the Taj and Plaza's values dropping dramatically.
It isn't clear yet how much Icahn – who doesn't want to comment on the suit – is demanding from Atlantic City, but the history of casino tax appeals show that we are looking at price that may put a city hundreds of millions of dollars in debt.
The report, quoting state overseer Jeffrey Chiesa, said Atlantic City and Icahn are negotiating the outstanding monetary issues.
Chiesa is considered a veteran in the field of tax negotiations. He was instrumental in convincing Borgata Hotel Casino & Spa to allow the city to pay $72 million in tax refunds when in fact it owed the casino operator $165 million.
New Jersey Gov. Chris Christie, who has reiterated that Atlantic City doesn't have much money left, is putting his trust in Chiesa to pull another Borgata miracle and hopefully get a favorable settlement with Icahn.
According to the report, all these inconveniences could have been averted if the state approved the laws that prevented casinos from appealing their tax assessments.
In 2014, New Jersey legislators introduced the first version of the so-called PILOT bill, which could have been a deterrent for Tropicana's 2015 and 2016 appeals.
The city, however, played political football with Christie and legislators, throwing the measure back and forth in their offices. A final version wasn't enacted until 2016 and didn't take effect until 2017.
Comments