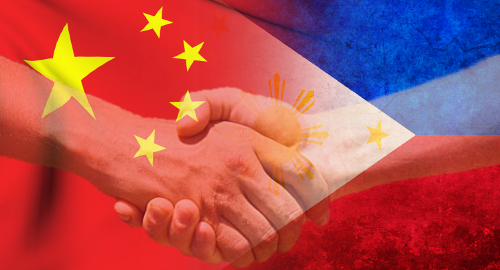 Philippine authorities have deported 55 Chinese nationals arrested earlier this month for their involvement in an illegal online gambling ring.
On Wednesday, China's Ministry of Public Security (MPS) announced that its Philippine counterparts had returned 55 suspected 'economic criminals' to their home country after the Chinese embassy revoked their passports.
The suspects were arrested on April 18 after the MPS tipped off the Philippine Bureau of Immigration (BI) regarding an illegal online proxy betting operation in the Freeport Area of Bataan. At least 38 of those arrested by the BI's Fugitive Search Unit were reportedly involved in the illegal gambling operation, while the remaining suspects were accused of other fraudulent economic activities.
The MPS claimed that a total of 99 suspects had been arrested in relation to the case, while declining to provide specifics on the status or nationalities of the other 44 individuals.
However, the MPS claimed to have shut four online gambling sites related to the Bataan operations, while freezing over 1,100 bank accounts containing over RMB 70m (US $10.1m). The MPS didn't specify how long the illegal operation had been in business but claimed that the gang reportedly earned over RMB 600m from their China-facing sites before the whip came down.
The MPS hailed the cross-border bust as the first such coordinated anti-gambling action involving the two countries' law enforcement agencies. The MPS said it would continue to strengthen international cooperation in targeting illegal gambling, be it online or land-based, to ensure greater "fugitive repatriation" of gambling operators who target bettors on the Chinese mainland.
This isn't the first time the MPS has teamed with police in other jurisdictions, having cooperated with officials in Taiwan in multiple actions against cross-border online gambling operations. However, Beijing continues to insist that Taiwan is a 'renegade province' of China rather than a truly independent nation, so this doesn't actually qualify as international cooperation under Beijing's semantic rules.
Comments