The Florida Supreme Court has apparently handed state senators the winning card to push gambling expansion after the majority of magistrates cleared the way for a constitutional amendment on gambling.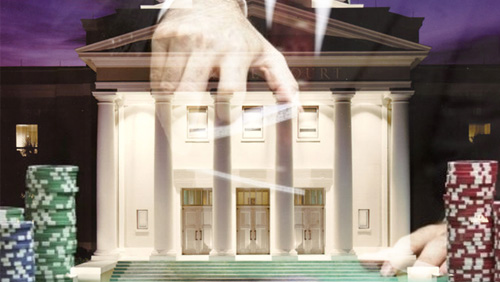 Members of the upper and lower congress are at loggerheads over which gambling plan will benefit the Sunshine State.
At stake in the impasse is the US$3 billion in additional money from the Seminole Tribe that Florida may gain over the next seven years if both chambers are able to reach an agreement before they adjourn the current legislative session less than a month from now.
The Florida House believes that it is best for the state to allow the Seminoles to keep their slot machines and blackjack tables for 20 years while restricting the tribe from offering additional games. The Senate, on the other hand, wants to expand gambling in the state by allowing slot machines at dog and horse tracks.
But tides changed in favor of the Senate when the Court sided in favor of the proposed amendment that gives voters the "exclusive right to decide whether to authorize casino gambling."
Naples Daily News reported that passing a gambling deal will be much easier now that the Court issued a divided advisory opinion.
The report quoted Sen. Bill Galvano, who said that the decision will give the Senate leverage for its gambling plan over the House.
They may still be able to negotiate with the tribe on multiple issues, according to Galvano, but much of their discretion have been wrested away following the court decision.
Galvano said he interprets the dissenting opinion in the case to mean the court soon would expand gambling by allowing counties to have slot machines if voters approved them by referendum.
What made the SC ruling favorable to the Senators' version of a gambling plan, according to Galvano, was the fact that the magistrates also allowed any county where voters approved slot machines to have them.
Rep. Jose Felix Diaz, who chairs the conference committee with Galvano, said he agreed the House and Senate needed to reach a resolution this year.
Comments