Macau-based casino services firm Macau Legend Development saw net losses increase 3.35 percent in 2016, dragged by slowing revenue from mass market tables and outsourced VIP tables.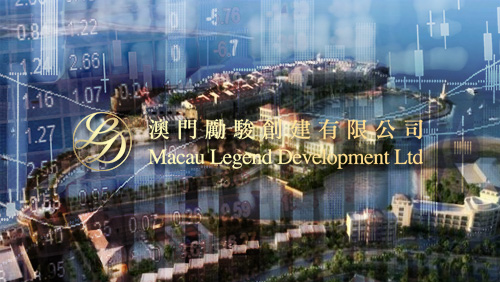 In a filing before the HongKong Stock Exchange, Macau Legend posted a net loss of HKD277.5 million (US$35.72 million) for the full 2016, higher than the HKD268.5 million ($34.56 million) loss it posted in 2015.
The firm attributed the losses to the declining revenue from mass market tables and outsourced VIP tables. It said that overall gross gaming revenue generated from these gaming tables in the casinos within the group's properties continued its slide last year.
Macau Legend also noted a decrease in interest income arising from fixed deposits.
"Despite a weaker start to 2016, the market conditions for Macau appear to have stabilized and we are seeing some recent improvements in both mass markets and VIP markets." Macau Legend co-chairman and chief executive David Chow Kam Fai said. "We are cautiously optimistic about the remainder of 2017 as the economy in China stabilizes, infrastructure connecting Macau to the region improves and more non-gaming tourist attractions are added to the market."
Macau Legend's saving grace is the Savan Legend in Laos, which contributed HKD98.2-million ($12.64 million) to the group's reported 2016 revenue. Macau Legend's total reported revenue for 2016 grew 2.5 percent to HKD1.47 billion ($189.3 million).
The Hong Kong-listed company announced in early September 2016 that it has acquired Savan Vegas Hotel and Entertainment Complex for the sum of US$42 million. They rebranded it to Savan Legend after formally taking over its management and operation.
The company's adjusted earnings before interest, taxation, depreciation and amortization (EBITDA) for 2016 plunged by 19.7 percent to HKD215.6 million ($27.75 million) due to an increase in pre-opening costs related to the launch of new projects.
Data from Macau Legend also showed that the total gaming revenue – including VIP tables where the gaming operations are outsourced to other parties – rose by 6.1 percent year-on-year to approximately HKD952.4 million while non-gaming revenue decreased by approximately 3.7 percent to approximately HKD519.0 million.
New Legend – Macau Legend's self-run VIP operation – contributed HKD175.4 million in gaming revenue to the firm during 2016, an increase of 23.5 percent from a year earlier. Gaming revenue contributed by Savan Legend amounted to HKD91.0 million.
A the end of 2016, Macau Legend controlled a total of 179 gaming tables in Macau, of which 133 were put into operation, according to the firm. The group had 84 gaming tables in operation at Savan Legend.
Comments