In a bid to conserve capital, South Africa's casino and hotel operator Sun International has scrapped its interim dividend as the company reported a drop in its full-year profit.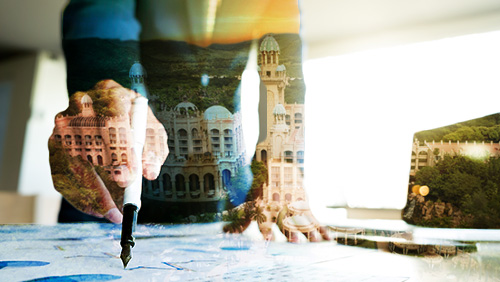 Sun International is scheduled to open the R4.2 billion (US$340 million) Time Square casino in April. Time Square, which is the company's second-largest casino and entertainment complex in South Africa, is expected to be the key to the group's domestic portfolio and growth.
But the operator, which also owns the Sun City resort and Sibaya Casino, is grappling with slow economic growth, foreign exchange losses and settlement charges, which contributed to the drop in its full-year profit.
Sun International said the company's attributable profit dropped 29 percent to R229 million, while diluted adjusted headline earnings per share (HEPS) for July 1 to December 2016 fell to 223 cents per share from 344 cents in the comparable year. Casino revenue was also down 2.7 percent, while group revenue grew 31 percent to 7.7 billion rand, with growth attributable to the inclusion of the Dreams S.A. merger and GPI Slots operations for the full period.
The group said its core casino operations in South Africa were negatively affected by the low number of gamblers, who are, in turn, affected by "difficult trading conditions and reduced consumer spend."
And so no interim dividend was declared.
"Taking account of the difficult trading conditions, the need to complete strategic group initiatives, particularly Time Square, and the need to reduce debt, the board decided not to declare a dividend for the period," the company said in a statement.
The recent figures will be Sun International's last interim results covering the six months to end of December 2016. The company's current financial year will end on December 31, in accordance with the Chilean regulations.
If you recall, Sun International sailed out of Nigeria late last year to focus its casino business in South Africa and Latin America. The gaming group's "Sun Dreams" entity, which merged Sun International's Latin American business with Chilean group Dreams, has a total of 13 properties with 6,500 slot machines, 33 table games, six hotels and 25 restaurants spread out in Chile, Colombia, Panama and Peru.
"Revenue growth in Chile has slowed over the past six months with Sun Dreams' revenue up 1 percent in local currency. Monticello was impacted by the relocation of the toll road to the Santiago side of Monticello, making it more costly to reach the property, whilst Iquique, which is located in a copper mining region, was impacted by the weak copper price," the company said.
Comments