NagaCorp Ltd. chief executive Chen Lip Keong gains full control of the Cambodia-based casino firm after a bond exercise.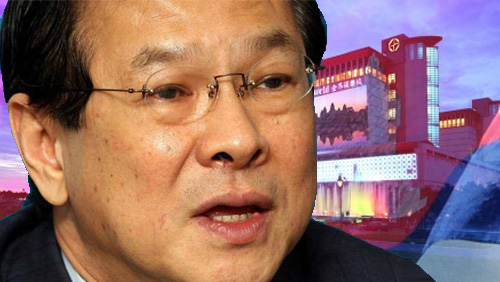 In a regulatory filing on Tuesday, the Hong Kong-listed firm announced the exercise of a set of conversion rights regarding a group of convertible bonds. Chen, who is the largest shareholder of NagaCorp, and related parties will see an increase of their stake from 39.98 percent to 61.13 percent.
The convertible bonds involved in the exercise were that of TSC Inc., a firm which Chen previously controlled. It would be recalled that NagaCorp acquired TSC in 2011 although the sale was only completed last year.
The Hong Kong Securities and Futures Comission has the say on the conversion of the bonds, especially on the obligation to make a mandatory general offer for all the issued share of NagaCorp not already under Chen's control, the filing said.
Under the Hong Kong Code on Takeovers and Mergers and Share Buy-backs, "any person holds not less than 30 percent, but not more than 50 percent, of the voting rights of a company and that person acquires additional voting rights and such acquisition has the effect of increasing that person's holding of voting rights of the company by more than 2 percent from the lowest percentage holding of that person in the 12 month period ending on and inclusive of the date of the relevant acquisition."
Chen, according to NagaCorp, doesn't intend to convert a different group of convertible bonds also under his control at the moment. The latter bonds are related to a different deal between Mr Chen and NagaCorp regarding the acquisition by the latter of Citi Walk Inc.
Last month, NagaCorp announced it made a robust net profit in 2016, soaring by as much as 7 percent on the back of a stable Cambodian economy.
NagaCorp posted a US$184.2 million net profit in 2016 compared to the previous year. Revenue for the period also rose by 5.5 percent year-on-year to $531.6 million, with casino revenue accounting for 94.2 percent of overall income.