Formulating a plan for monitoring and embracing emerging technology is more important in today's fast-paced world than ever.  The iGaming industry prides itself on its cutting-edge technology, yet somehow we are lacking in innovation and staying on top of disruption such as Bitcoin and Blockchain.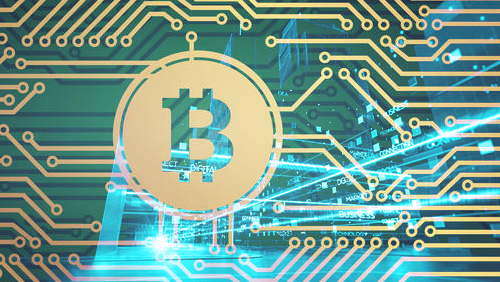 In partnership with Clarion, GamCrowd's Chris North and Ian Hogg have hand-crafted a two-day course designed to educate iGaming professionals in emerging technologies and how to proactively take advantage of the opportunities they bring.  To find out more about this Digital Transformation Academy taking place in Cambridge, UK on May 10-11, I spoke with North, an individual full of passion for disruptive technology touching the iGaming industry.
Becky Liggero: Thank you for joining me today, Chris.  Lets start with how the content covered during this academy will differ from what we are exposed to during emerging technology sessions at industry conferences?
Chris North: Businesses who are operate on legacy tech have some major challenges on their hands. I like to use the analogy of a Jumbo Jet which is in midflight making lots of money for the business but needs to be completely overhauled whilst still in the air, to me this illustrates the scale of the challenge businesses face.
I think a conference is a good place to get a taste and some understanding of what is happening with tech trends. But to really understand complex tech like blockchain I think you need to spend time with experts who can give you the level of detail that you would not get at a conference. I also think the ability to interact with these experts within a course environment is essential for people to attain the level of understanding needed.
We will also give you some tools like roadmapping these technologies into your business so by the end of the course you will have an idea of how to plan for the digital transformation that is here.
BL: Agreed, emerging tech is such an important area for our industry and tools such as roadmapping are essential for all businesses.  So how did you go about picking your team of experts for the academy? What criteria did they meet?
CN: As an industry we have not generally woken up to the fact we are now tech businesses that deliver gambling products. This has resulted in us not operating like other tech sectors which has in turn resulted in the industry not looking at other tech sectors and what they are doing, learning and collaborating with them.
We have chosen our experts from outside the industry for this very reason. Ian Hogg and myself have both operated in the gambling industry so we ensure the course is relevant but at the same time our experts give our course attendees an overview of each of the tech sectors they are experts in.
We have also teamed up with Professor Rob Phaal from Cambridge University, one of our experts who specializes in roadmapping technology into business. There is nothing new with this process but you will be astounded at how many in the industry don't have a tech roadmap. This generally makes each company reactive to tech trends rather than being proactive through a simple process like roadmapping.
BL: Actually, my interview with Prof Phaal about roadmapping will be coming out later this week, stay tuned! So who should consider attending the Digital Transformation Academy and why?
CN: As I said Ian and I have both owned and operated online and land based gambling businesses and so the course has been designed to cover what we would want to know if we were still operating those businesses. We know the type of discussions that companies are having now and we think this course will fill in some of the gaps in terms of knowledge and tools required to execute new strategies.
The course is targeted at C level execs, entrepreneurs, investors, analysts, product developers, advisors, regulators and technology suppliers. Anyone who has an interest in understanding where they need to be looking technology wise in the next few years.
BL: Do you have any tips on how professionals wishing to attend can justify the cost?
CN: The cost and time involved are insignificant compared with the risks of a business ignoring these trends and the huge upside from riding the benefits of the fourth industrial revolution. Those companies that are forward thinking will see this is something they can't afford not to do. We feel this will give each attendee enough understanding of the 6 trends which we will cover in depth and then introduce some tools to show them how to road map these techs into their business.
BL: Agreed.  Anything else you wish to add before we finish today, Chris?
CN: I know some in the industry will be reticent to come to our course as they will be wary of giving away their current plans. I would like to say that we will not be focusing in areas where people compete. There are enough areas that the industry share common issues like social responsibility and regulation and where tech will have a major impact to use as examples for our course.
I encourage people to download our brochure which gives an overview of what we will cover on the course, along with details of our experts that we have signed up. Also, to establish our credentials further that we know what we are talking about you will get a free copy of our "What will be the impact of the blockchain gambling industry" sent at the same time.
BL: Wonderful Chris, thank you for your time today and it sounds like you've put together a valuable experience for iGaming professionals.