Macau's VIP gambling sector may have seen better days in the past few months but brokerage Sanford C. Bernstein is seeing dark clouds looming over the horizon.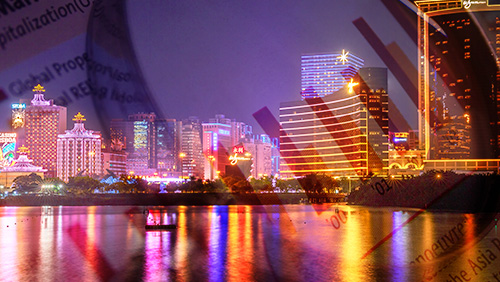 In its Tuesday report, Bernstein warned that Macau's VIP sector may see a slowdown in the second half of the year as signs of slower growth are becoming visible. The brokerage was referring to China's commodity prices, which helped the country "shore up" Macau's VIP gambling sector.
"As leading indicators, a slowing credit environment may not create headwind in high-end play growth until second half 2017," Bernstein said.
Bernstein pointed out that China's total social financing, which is one of the economic gauges used by China's central government, is slowly becoming a concern.
"In recent quarters, China has shown increasing monetary expansion. TSF [total social financing] and consumer credit growth has been strong in 2016, but there are beginning to be some signs of slower growth," the brokerage firm said.
Macau's casino gross gaming revenue (GGR) surged by as much as 17.8 percent in February, beating investment analysts' expectations. Its GGR tally over the first two months of the year expanded by 10.6 percent to MOP42.25 billion ($5.28 billion).
Though the city's Gaming Inspection and Coordination Bureau didn't provide specific data, Bernstein earlier estimated that the VIP sector, fueled by junket marketing events including SunCity's anniversary party that brought a significant increase in VIP players and agents, "may have likely shown mid-20s-percent growth year-on-year."
"Historically, liquidity in China has played an important role in VIP revenue (and to an extent premium mass as well)," Bernstein said.
Aside from total social financing, Bernstein also is watching closely China's M1 money supply growth since there is a correlation between liquidity in the Chinese economy and the flow of credit in Macau's high-stakes gambling market.
The institution added that January's M1 year-on-year growth of 14.5 percent had been "the lowest" monthly growth rate since October 2015.
"China M1 money supply growth (along with other credit growth metrics) is a leading indicator for VIP growth," it said.