Professional poker player Scott O'Reilly talks to Lee Davy about his new business venture, Profit Squad, a matched betting service designed to take the gambling out of gambling.

How would you like to make between £500-£1,000 per month, sitting at home, in your underwear?
*To download this audio, right click and save link as*
I know, right, it sounds like an Advertising Standards Agency (ASA) worker's wet dream, but according to professional poker player, Scott O'Reilly, he can help you accomplish this through his new business venture Profit Squad.
You are about to read an abridged version of an audio interview that was 30-minutes in length. To get the full value from the conversation, I strongly suggest you plug in those earphones and have a listen to the full interview in between folding Q5o on the button.
What is the Profit Squad?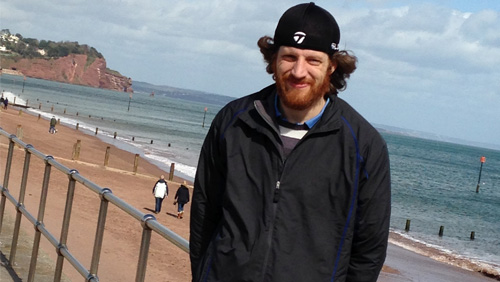 "We utilise the online bookmakers and their promotions and what they are offering as extras and trying to turn that into cash; eliminating the gambling side to lock in the profit. We tell our customers to aim for at least £1,000 in profit per month for only a few hours of work per week."

Why is now the time to do this?
"The company was set up a couple of years ago. It's a good friend of mine I have known since birth. I have another business with him – a social media company. He has always done match betting and arbing, so he decided to invent a site for that, and I joined a few months ago. I know the industry well, I have been in it for 10-12 years, and we have a great working relationship."

What is the problem you are trying to solve?
"A lot of people out there want to bet; see these promotions and think 'How can I make the most out of it?' We are aiming to maximise everyone's return on every offer that's out there and make them a few quid."

Does your service only offer assistance maximising free bets?
"Sports betting is a large part of it, but we also cover casino and bingo offers. The majority of our service is covered in those three topics. There is plenty of money to be made from all three, but we have other offers on the site as well."

How does it work?
"Take tennis, for example; you are only going to have two outcomes with a tennis match. Bet on one site that Federer will win and then bet on another site that Murray will win, and you can't lose. There is no draw in tennis like in football for example. We tend to use a betting exchange. Say you get your free bet on Coral and then go straight to Betfair or Matchroom and lay off the bet. If it's a horse race you can place your bet for the 12:45 at Kempton and then go to the exchange and bet against that horse winning. We have calculators on the site that will help you determine the odds and how much you need to bet or lay to lock in a profit."

How do you keep finding free bets?
"When you first sign up to Profit Squad the first port of call is to open up a ton of new accounts. It's what we call 'new customer offers'. They are extremely lucrative and very ABC. You are going to go through at least 15 bookies in the first few weeks, utilising the sign-up offers. They are as simple as place a bet, and we give you one for free.

"We have a daily calendar. It may have Arsenal playing Spurs tonight. William Hill might say that for every goal that's scored we will give you a £5 free bet as long as you bet £20. The Daily Offers are more lucrative in the long run than the initial free customer offers. There tends to be at least 20 offers on the calendar daily. We have a lot of horse racing, and we have advanced strategy with the horse racing, but we have extensive tutorials where you learn how to place a bet, lay a bet, and it enables us to cater to anyone.

"One of our most successful promotions was to advertise on a site called Netmums. It's a forum site for mothers. We ran a promotion on there to attract customers, and a lot of them are ladies who have never placed a bet. Our aim is for people to come to our site without any prior knowledge. You should be able to follow the tutorials, and we gradually break people in teaching them more advanced strategy as time goes on – betting in-play, etc. and it's designed for anyone, and the tutorials are extremely extensive."

 Where else do your customers come from?

"Netmums is an extremely used forum. There are a lot of single mothers out there who could do with a few extra quid. It seemed like a very obvious forum to hit. We put a paid promotion on there, one or two started trying it, and they reported back on the forum that we weren't a scam.

"We are not going to make you millions, but we could put £500 into your bank account, and people aren't going to turn their nose up at that. Anyone can do it it's that simple once you have gone through the training. Netmums was an obvious choice because of the size of forums and the cost of advertising.

"We do a lot of football forums like Liverpool or Villa forum for example. It only takes one or two people to say, "yes I am doing this, and it's a genuine way to make money from home."

What if you are lazy, want to make money, but don't want to do anything?

"It is a very low time input activity, but the more time you put in, the more money you will make. We are telling people the best way to make money and best use of their time is through us. You will make some good money with us.

"We have a trial period for a pound. That give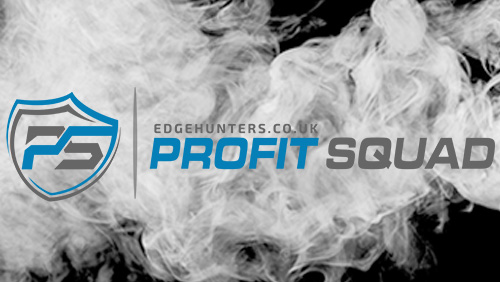 s you unlimited access for two weeks. We want you to have a real feel for the site. We don't want to take money from someone not using the site. In two weeks you should make enough to pay for a yearly subscription.

"There is a £15 monthly fee and £99 per year which is very reasonable. If you are not making £100 in your first month, you are doing something wrong. We are telling our customers to explain why they aren't making money so we can help them. Our customer service is second to none, and we want to hold their hands for as ever long as they need it."

 You can sign up for a Profit Squad account, right here.