Four months on the job, and one of Sands China's key executives has already called it quits.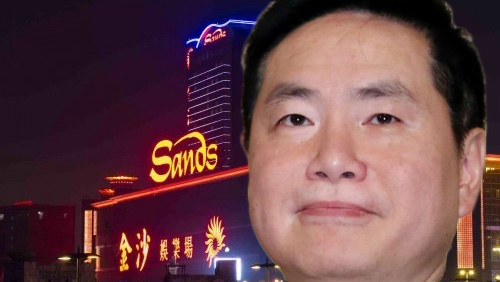 Last week, South China Morning Post reported that Stephen Law Cheuk-kin resigned from his position as chief financial officer of the Macau casino operator. A spokeswoman for the Hong Kong Stock Exchange-listed Sands China confirmed the news, telling the news outlet that Law stepped down "in January 2017."
The casino operator declined to reveal the reasons behind Law's resignation, saying that it "does not comment on the movement of personnel."
Law, 53, previously worked as finance director of Hong Kong's MTR Corporation but decided not to renew his contract and instead jumped ship to Sands China in September 2016. During his tenure at MTR Corp, Law has been noted for playing a key role in the Express Rail Link project between Hong Kong, Shenzhen and Guangzhou.
Meanwhile, a former Sands China executive has joined rival Wynn Macau.
Steve Wynn's Macau subsidiary confirmed to GGRAsiathat it has appointed Ciaran Carruthers as the chief operating officer of the Wynn Macau property effective last January 9.
Carruthers previously served as senior vice president for property operations at Sands China. Prior to joining Sands China, Carruthers served as president and chief executive of Asia Pacific Gaming Consultancy and has also worked as a senior executive with Galaxy Entertainment Group Ltd.
"Mr. Carruthers will be responsible for the day-to-day operations of our peninsula property and reports to Ian Michael Coughlan, president of Wynn Macau Ltd.," the casino operator said, according to the news outlet.
Law and Carruthers are the latest in the long line of high-level corporate movements in the Asian gaming industry in recent months.
Neptune Group Ltd.'s executive director, chief financial officer and company secretary, Stephen Chan Shiu-wong, left the Macau casino junket investor in January "to pursue a different career path." Chan joined the group in April 2005.
Also last month, U.S.-based café and casino chain Hard Rock Café International tapped former Sands China president and chief operating officer Edward Tracy as the chief executive officer of its newly-created Japanese division. The appointment, according to Hard Rock, is part of its "strategic move designed to support the company's growth plans in the region."