After co-hosting the recently held Miss Universe beauty pageant, gaming tycoon Kazuo Okada is reportedly getting ready for another major event—the formal launch of his $2.4-billion Okada Manila resort.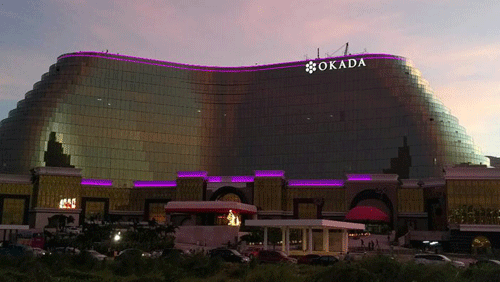 Andrea Domingo, head of the Philippine Amusement and Gaming Corporation (PAGCOR), told the Philippine Daily Inquirer that the sprawling integrated resort "is slated to have its full opening on Feb. 17."
Okada Manila, developed by Philippines-based Tiger Resort, Leisure and Entertainment Inc., opened its doors to the public last December 21—an event referred to by the venue's promoter as a "preview period." The resort launched its casino operations on December 30, after it secured the approval from the state gambling regulator.
At the time, Tiger Resorts said the official opening for the resort will take place at the end of February 2017.
Okada Manila is set to become the largest integrated entertainment resort in the country, joining Bloomberry Resorts' Solaire Resort & Casino and Melco Crown Entertainment's City of Dreams Manila. The fourth and final Entertainment City project, Travellers International's West Side City Resorts World, is targeting a 2020 launch.
The casino resort's first phase is expected to create between 8,000 and 10,000 jobs—a figure that is likely to rise to 20,000 within two years as Okada Manila's new phases are completed. The first phase of Okada Manila covers 21.55 hectares of the 44-hectare property within PAGCOR's Entertainment City awarded to Tiger Resort. Of this land, the casino operator has allotted 41,000 square meters to build a casino with 500 table games and 3,000 electronic games, as well as two hotels with a total of 993 rooms, a beach club, a high-end retail area, a 3,000-square-meter spa, and several food and beverage outlets.
Okada, who is eyeing to list his "casino business" on the Philippine stock exchange in a year's time, believes the casino will turn a profit in its first year of operation and recoup his total investment within three to five years.