The online gambling industry in the state of Delaware continues to rise with a combined 2016 annual haul of $2,906,885 in net revenue demonstrating a 62% improvement on 2015.
A few days after Delaware State Governor, Jack Markell, finalised the 2018  budget he will be glad to hear that the iGaming industry is doing their bit of fattening up the piggy bank.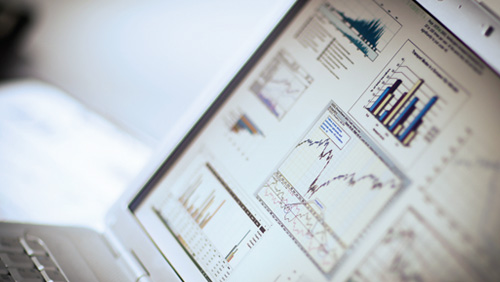 The December results are in, and it's good news.
Combined net revenue from Delaware Park, Dover Downs, and Harrington came in at $229,987.10, a 28% increase on the $180,109.82 it vacuumed up last Christmas.
Table games were the responsible party with net revenues of $82,206.41 representing a 333% increase on the paltry figure of $18,999.80 earned this time last year. Action on the video lottery terminals and online poker tables were consistent with last year's results.
It was the third successive monthly increase in net revenue for the Delaware iGaming sector following on from October's slump of $179,997. From a calendar year perspective, net revenue for 2016 came in at $2,906,885, a 62% increase on the $1,798,840 earned in 2015.
It still equates to a good day at the tables for Fedor Holz, but it's money welcomed by the Governor as he vows to plough over $49m into education, and over $60m into 'quality of life' improvements. The Gov. still has work to do, with a budget shortfall of $350m. He hopes to claw some of that back by introducing a 0.2% increase in the top tax bracket.
The key takeaways from the 2018 budget are:
– Job Growth
– Stronger Schools
– Quality of Life
December 2015 Results
Table Games $18,999.80
Video Lottery $129,985.28
Poker $31,124.74
Total: $180,109.82
December 2016 Results
Total
Table Games – $82,206.41
Video Lottery – $121,869.54
Poker – $25,911.15
Total – $229,987.10
Delaware Park
Table Games – $43,769.42
Video Lottery – $33,381.73
Poker – $16,697.97
Total – $93,849.12
Dover Downs
Table Games – $33,954.74
Video Lottery – $55,289.97
Poker – $6,672.16
Total – $95,916.87
Harrington
Table Games – $4,482.25
Video Lottery – $33,197.84
Poker – $2,541.02
Total – $40,221.11
The casinos attracted 298 new accounts, 5 less than the 2016 average of 303 signups per month.
Here are the results in full.