The World Poker Tour has acquired the assets of the WPTDeepStacks Poker Tour three years after the pair first entered into a strategic partnership.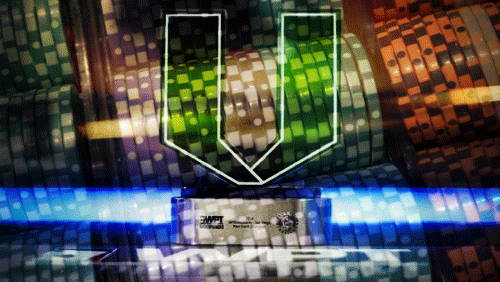 The DeepStacks Poker Tour launched in 2012. Two years later, and Chris Torina and his team mined a piece of silver when the World Poker Tour (WPT) came knocking to ask for a merger, and now they have struck gold.
Backed by owner OurGame, the WPT has acquired the WPTDeepStacks Poker Tour, lock, stock, and all smoking barrels, and will take control of all operations when Season 4 of the new tour kicks off in earnest on January 12.
WPT DeepStacks owner Chris Torina is delighted with the news.
Very proud to announce this to the world! Hard work, determination & the will to succeed, make dreams reality #WPT #WPTDS https://t.co/F6AvWXUTEy

— Chris Torina (@ChrisTorina) January 10, 2017
Since the two tours joined forces, the WPTDeepStacks Poker Tour has generated over $10m in prize money.
WPT Prez, Adam Pliska, said that they wanted 'to make strategic, friendly acquisition opportunities of business and management teams that reflect our companies values.'
It seems WPT DeepStacks ticked all of the boxes.
WPTDeepStacks Ambassador, Tristan Wade, is also delighted with the news.
Began my journey with DeepStacks in 2010 as a poker instructor. Thankful to have grown with the company and can't wait to see what's next! https://t.co/nJa8tGOuE2

— Tristan Wade (@TristanCre8ive) January 11, 2017
According to a press release from the WPT, the move will allow the WPTDeepStacks Tour to offer even 'bigger and better events,' for fans of the tour, including 'expansion' into new areas and the establishment of 'new partnerships.;
The only asset not getting a nick of WPT paint is the Canadian leg of the tour. They will remain as The DeepStacks Poker Tour.
Season 4 of the WPTDeepStacks Poker Tour consists of 13 events culminating in the WPTDeepStacks Championship at the Thunder Valley Casino Resort Dec 1, 2017.
Click here for the full Season 4 lineup.
WPT Cambodia and Thailand News
Benjamin Gonzva has won the WPT National Main Event in Cambodia. The Frenchman topped a field of 100 entrants to claim the $36,487 first prize in the $1,485 Main Event. And there was a win for a former WPT Main Event runner-up when Jerome Bradpiece took down the $550 No-Limit Hold'em 8-Max event for $6,337.
Meanwhile, no more than a hop, skip and a jump away and Andres Korn was taking down the WPT National Main Event in Thailand. Korn beat a much smaller field of 57 entries to take the $17,500 first prize.
Comments