Matt Savage has selected Will Kassouf as one of his 50 Shooting Stars for the upcoming 21st edition of the World Poker Tour Bay 101 Shooting Stars event and Kathy Liebert is none too happy about the decision.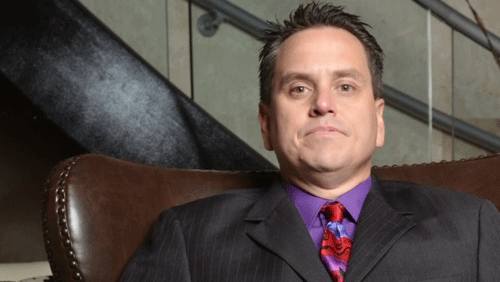 Matt Savage has named William Kassouf as one of his 50 Shooting Stars for the 21st iteration of the World Poker Tour (WPT) Bay 101 event and Kathy Liebert isn't happy about it.
"I think it's ridiculous that they make Kassouf a star at Bay101. Rewards a guy who gets attention by annoying players and for penalties?!" Liebert wrote on her Facebook page.
As you would expect, Leibert's friends came out in force to support her view. Until former WPT employee, Eric Ramsey reminded her that Kassouf is kind of a big deal these days.
"Love him or hate him, he is literally the most talked about player in the world right now." Wrote Ramsey.

And isn't that the point?
Isn't it more fun to knock out William Kassouf than any of the other 49 darlings? He is the baddest of bad guys, right now. Don't we all want to take a shot at the bad guy? Dan Heimiller thinks so, but I think he may be going a tad too far. Also posting on Facebook:
"There's a fine line between an outgoing entertainer and an annoying personality. Better if there were a time limit on him. Security could come over after a certain amount of time and shoot him?"
Matt Savage, was able to defend himself in a lengthy and respectful response to Liebert, explaining that he had never met William Kassouf, was critical of his antics during the WSOP, and reminded her that there is "NO bigger advocate in the game today against slow play" than his nibs.
"I have already informed him that slow play, excessive tanking, and stalling will not be permitted in my events and he has assured me there wouldn't be. I respect players, and I expect them to respect me, our dealers, and staff as well." Wrote Savage.
Savage also explained that Kassouf passes what he calls the 3Ps:
Personality
Personable – Friendly, will talk to players at the table and our local poker fans.
Popular – Well known whether liked or disliked
It's not only Kassouf's slow playing that seems to be bothering people chiming in on Facebook. Some think he is just 'an asshole' and others question his ability as a poker player.
So is Will Kassouf Any Good at Poker?
I don't know Will Kassouf or have an opinion on his talents at poker. But this is what I do know. He recently topped a field of 317 entries and 90 rebuys in a €10,300 High Roller at the European Poker Tour (EPT) in Prague. I know he bought the title after getting heads-up with Patrick Serda, but his accomplishment is worthy of note given the stellar field in question.
Also, in the build up to the November Nine, I wrote a piece for 888Poker where I asked 73 top pros to guess who would make the final table with 80 players remaining and only Griffin Benger, Dan Colman, and Tom Marchese received more votes than Kassouf. And this is from a field that contained Paul Volpe, Tom Middleton, Antoine Saout, Jason Les, James Obst, Kenny Hallaert, Matt Moss, Max Silver, Cliff Josephy, Tony Gregg and Valentin Vornicu.
They didn't choose him because he tanks a lot.
They didn't choose him because he talks a lot.
They chose him because he can play.
The 21st Annual WPT Bay 101 Shooting Star event runs March 5-10, 2017. The buy-in is $7,500, and each Star is worth $2,500.
What's your view?
Is Kathy Liebert right? Is it a joke that Will Kassouf is in the lineup?
Or is Matt Savage right? Does Kassouf deserve a place in the lineup?