Things are looking up for Macau in 2017.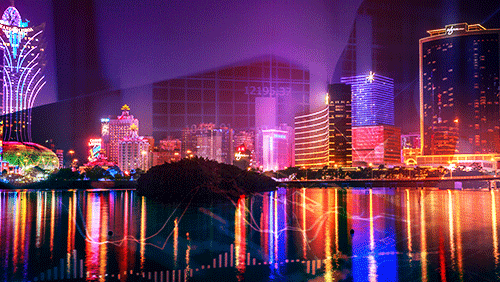 Macau's gaming revenues are forecasted to end the multi-year losing streak this year, although experts still warn that Beijing's ongoing crackdown is still a threat to the recovery of the world's largest gambling hub.
January, in particular, is expected to bring the city state's highest year-on-year growth rate since its recovery trend started in the second half of 2016, according to Union Gaming Securities Asia.
"January is likely to be a big growth month," Union Gaming analyst Grant Govertsen said in a note. "Even though the January calendar is unfavorable with one fewer Saturday, we expect the growth rate could be the highest yet during the recovery period."
The boost in January's figures is chalked up to the shift in Chinese New Year from February 2016 to January this year, "although given the late January date some of the Chinese New Year benefit will trickle into February." Deutsche Bank Securities estimated that GGR for January will grow by 12 percent year-on-year, courtesy of the Chinese New Year holiday period.
Macau's accumulated GGR for 2016 stood at MOP223.21 billion (USD27.95 billion), a 3.3 percent drop compared to 2015's MOP230.84 billion, according to data released by the Gaming Inspection and Coordination Bureau. This means that the city state has experienced three consecutive years of annual GGR decline: In 2015, Macau's GGR plummeted 34.3 percent, while it slipped 2.6 percent year-on-year in 2014.
However, the final month of 2016 marked the fifth consecutive month of year-on-year improvements in the monthly tally of Macau's GGR. In December, Macau's GGR rose 8 percent year-on-year to nearly MOP19.82 billion
"This growth in GGR actually exceeded the growth rates in supply over the same period [for:] hotel rooms (+15 percent when comparing December 2016 to June 2016); table games (+6 percent); and slot machines (+8 percent). With more modest increases in supply in 2017 we remain upbeat about the growth prospects next year," said Govertsen.