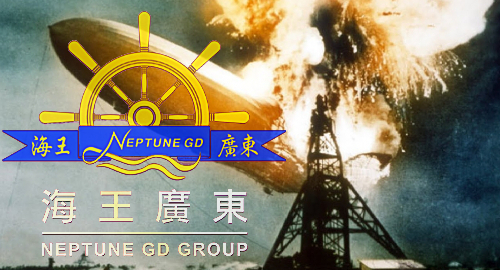 Macau junket operator Neptune Group finally turned in its annual report this week, and the results reflect the challenges facing the overall junket industry.
On Wednesday, Neptune filed papers with the Hong Kong Stock Exchange detailing its financial results for the 12 months ending June 30. The report was supposed to be filed by September 30 but had been delayed twice due to the company's claim that it lacked some of the info needed to compile its figures.
Revenue in the 2015-16 fiscal year fell 41% to HKD 278m (US $35.9m) while the net loss for the year improved from HKD 998m in 2014-15 to 'only' HKD 467m ($60.2m). In the report's least surprising news, Neptune's board didn't recommend paying any dividend for the year.
Neptune currently controls 55 VIP gaming tables spread across five Macau casinos, seven fewer tables than this time last year. Business was down across the board, with revenue from the Venetian Macau falling 19.6% year-on-year, while the Sands Macau tables were down 33% and the Grand Lisboa slumped 55.2%.
Neptune took pains to point out that its revenue was "cohesive to the performance of our beleaguered counter parties who confronted head to head competition for Chinese players like all others." Neptune blamed Beijing's anti-corruption drive, tightened capital controls and new travel restrictions for the "discernible impact on gaming demand."
Even the gamblers that were still willing to gamble weren't necessarily honoring their junket debts in 2015-16. Neptune's trade receivables rose nearly one-third to HKD 932.5m, while the amount outstanding for over 365 days trebled to HKD 653.8m. Neptune booked an impairment loss of HKD 407.3m on unrecoverable gambling debts in its current report.
Neptune warned investors that there was "no guarantee of a successful rebound or return to our profitability soon." With the junket business in the toilet, Neptune recently applied for and was granted permission to launch a money lending operation in Hong Kong. Neptune says "initial indicators are positive" and the company hopes to expand its money lending business "as a supplement to lost VIP volumes."
Comments