Bitcoin may soon be used for interplanetary commerce. If the "people of Earth" has their way, that is.
Last week, a petition was filed in the White House website that asked NASA, an independent agency of the executive branch of the United States federal government, to "create bitcoin wallets for Curiosity and Opportunity and put private keys on Mars."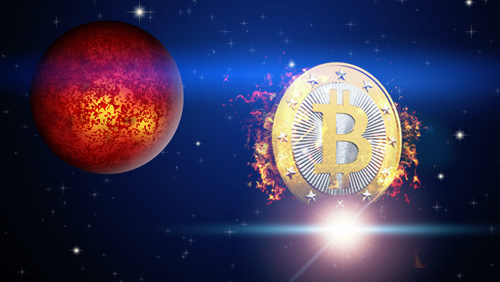 The petition was created by Roman Koshlyak, a former Facebook software engineer and current CEO of experimental content publishing platform Troider. In his petition, Koshlyak asked the government to find a way for people to have access to "interplanetary commerce" so that Earthlings can send a donation to expand space exploration programs.
Why bitcoin, you ask?
"Currently, there are only two objects on Mars that technically can accept payments. It's Curiosity and Opportunity rovers. We're asking NASA to create a way for people from Earth to send a donation to them for their long and hard work for humanity," Koshlyak wrote in his petition.
Koshlyak provided a technical description, in which he explained that the private key of the wallet will be on Mars and that transactions between that wallet and another wallet will be the transaction between mars and Earth.
"If NASA will place a private bitcoin keys on Curiosity and Opportunity, even better if they will generate them on Mars, and provide public keys to people of Earth, we would be able to trade with Mars by paying to Curiosity and Opportunity," Koshlyak said in a blog post.
Koshlyak's petition still has a long way to go before it gets a response from the White House. Currently, six people have signed the petition, which needs 99,994 signatures by January 13, 2017.
Current bitcoin price and trade volume
The price of bitcoin dropped slightly to $793 early Tuesday morning, with a trade volume of 3.5 million.