Vietnam's Ministry of Finance has defended its decision to allow an American-style computerized lottery in the country, saying that the platform is running with transparency.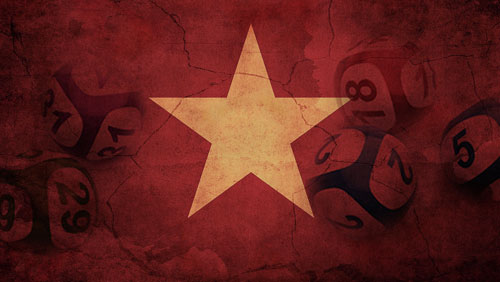 The ministry, which runs Vietlott, made the comment after many raised their eyebrows over the entry of a foreign partner in the lottery industry, which is a service exclusive to the state, according to Tuoi Tre News.
Vietlott partnered with an indirect subsidiary of Malaysia-based firm Berjaya Corp Bhd (BCorp), which was granted an 18-year investment license to operate the computerized lottery in the country in January.
Responding to government critics, Ministry of Finance deputy head of the finance and banking bureau Nguyen Hoang Duong contended that "Vietnam is inexperienced in this new business model" of running a computerized lottery.
He also pointed out that the partnership is legal since the finance ministry obtained government approval for the partnership in 2011.
"The cooperation helps Vietnam leverage the experience and technology of the foreign partner as well as sharing losses if the business proves unsuccessful," Duong said.
On the other hand, Vietlott deputy CEO Nguyen Thanh Dam said Berjaya Corp is only indirectly cooperating with them through its local subsidiary Berjaya Gia Thinh Corp, under a business cooperation contract (BCC) worth some $210.58 million.
Dam noted that Berjaya is only in charge with the equipment investment and procurement in the joint venture and has nothing to do with the equity of the company.
"By the time Vietlott was launched in Vietnam, not a single local manufacturer had been able to produce the machines, equipment and technology solutions needed to run the computerized lottery," Dam said.
When the government official was asked on how much the Malaysian partner gets from the lottery business, Duong declined to disclose Berjaya's share of revenue.
Under the present gambling law in Vietnam, traditional lottery companies remit 100 percent of their profit to the budget of the local administrations.
Vietlott, according to Duong, will be required to pay taxes but in a different manner. He said, the state-run computerized lottery will be paying 15 percent excise tax and 10 percent value-added tax.
"After excluding these taxes and tax-deductible expenses, the company will continue paying a 20 percent corporate income tariff for the remaining revenue," he said.
Duong also allayed the fears of traditional lottery operators that Vietlott will "steal" their players, saying that the computerized lottery won't dent the earning of its traditional counterpart.
"Twenty-one traditional lottery companies in southern Vietnam post a collective revenue of VND240 billion [$10.71 million] a day, while Vietlott sells only four million tickets per draw," Duong said.