Nowadays, technology tools are crucial to analyze Big Data and to automate operations while creating meaningful experiences for users that attract them to play. On this regards, BtoBet is going to participate to EiG Berlin gaming show responding to operators' mains concerns about business needs in the ever evolving Gaming and Sportbook market.
On the 19th October, at 15.40 at The Pitch – Arena EiG Berlin, BtoBet's International Business Developer, Andrea Giuliani, will be the designed speaker for "Technology insights on Artificial intelligence tools: how the use of this innovative technology speeds up revenues and operations by guessing what players will do next."
On the occasion, Giuliani will provide handy, ready-to-use tools to all the attendees, answering to the most frequent operators' questions: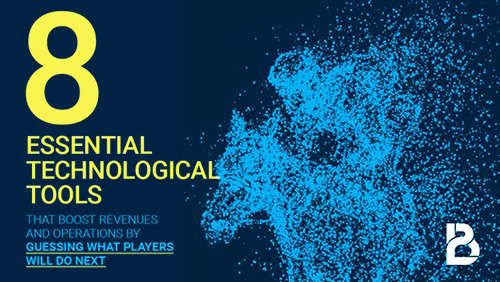 • How to have 100% control on the key information of each player?
• How to reduce operations' resources?
• How to minimize potential risks and frauds and react immediately?
• How to automate effective marketing campaign to each player?
• How to operate through all payment method and personalize limits on deposit and withdrawals?
• How can I give my players always their preferred Gaming products in the market?
• How to offer a wide range of Sports, events and markets but weigh my risk? And how can I know which bets could be accepted and manage the odds accordingly?
• How to expand the business and manage it worldwide?
To get some anticipation about the upcoming speech, download here the White paper.
To conclude, during EiG Berlin, BtoBet's expert will be giving live demos of the company's high tech software highlighting the possibility of predicting user's behavior and player's actions through a platform based on Artificial Intelligence.
About BtoBet
BtoBet is a pioneer in new technologies for iGaming operators and the betting industry by using technological intelligence as its main base for its products. It offers unique, customizable, secure and flexible cloud-based systems delivering unprecedented capabilities to drive sportsbook and iGaming business. BtoBet has 13 offices. The Technical team of the company is in Skopje and has an ever growing team of developers. BtoBet's dynamic Sportsbook team operates from Rome, whilst Malta hosts the commercial and marketing center. Visit our site on: www.btobet.com.