In an industry full of glitz and glamour, anyone would instantly think that a woman is the main attraction. The reality is, as we know, it isn't. The gambling industry is male dominated. Though fewer in number, female industry players are immensely adept at delivering outstanding results. Just like this remarkable Polish lady named Ewa Bakun.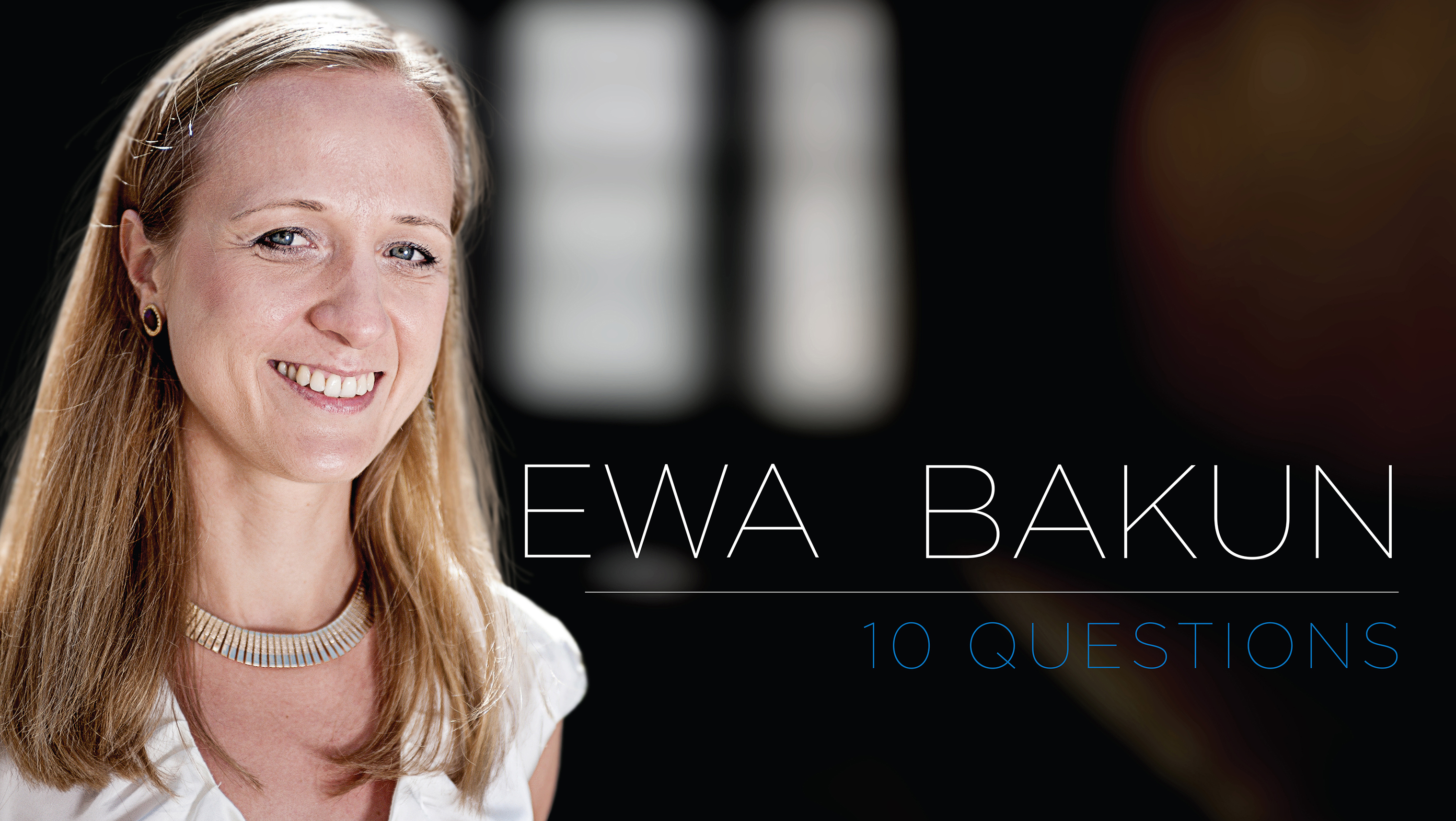 Ewa is the Head of Content in Gaming of Clarion Events, one of the UK's oldest independent event organizers. Clarion is known for developing the biggest gambling events and conferences such as ICE Totally Gaming, GiGse and EiG. If you've ever been to any of these events, you have experienced Ewa's brilliance.
In this edition of 10 Questions, we delve into the core of Ewa's mind – from the business process she religiously follows to her thoughts on industry's gender imbalance, up to her happy feet.
1.
You've been in the gaming industry for seven years – creating and managing major conferences and events globally while raising the bar every time. Where do you get the drive to keep on going?
[Ewa Bakun]: Indeed, it has been seven years and I myself can hardly believe it. Seven years is a long time for many, but doesn't feel like it, probably because I have really been enjoying, almost, every minute of it.
I think the conference world has been changing, in particular when it comes to content offering, with more and more information being available for free across various online sources. How we adapt to it has been our biggest challenge that we are still addressing (not sure if this exercise can ever be completed) by finding new ways to research and engage with our network of experts advising us on the direction our content strategy should take. I am lucky to have been given quite a lot of freedom internally to experiment and innovate with Open Space meetings, readings of Shakespeare or gallery visits for inspiration and international travel – all of that helps to keep things exciting and always different.
Throughout the seven years at Clarion, I have made some great friends in the industry who continue being our advisors and speakers. Relationships built on certain expectations of quality keeps me going, too, and makes me want to deliver a great content experience through our brands. I just simply don't want to disappoint people who trust me.
2.
An important part of what you do is determining trends and integrating them in a tangible way such as events for thousands of people working in the industry. What is your process for doing all of these to ensure the industry gets to examine these trends further and immerse itself with it?
[EB]: I am religious about the research process we apply. This is the most important foundation that I learnt in my first few months as a conference producer that I now require to adhere to by Clarion production team. Traditionally, we talk to the market on a daily basis and each producer would have five to 10 meaningful conversations daily during the research stage of every event production. But around three years ago, we realized that it wasn't enough and started organizing industry meetings – we hold two meetings per year currently: one in the US and one in London. We use very organic meeting technology for them, called Open Space, which is excellent in highlighting the most important industry themes in a relatively short period of time and by a very diverse group. I'm a big advocate of Open Space, even though it is a format that required me to lose some of the control that I'm used to and that traditional structured conferences require.
3.
Looking back at the events you've organized over the years, was there a time when you felt 'I shouldn't have done that'?
[EB]: Most of the things we do, in particular if they're important structural changes, are given a lot of serious consideration, which helps us to reduce 'regrets.' But of course I have those, sometimes related to the choice of speakers we have made (but I'm not going to name anyone) or particular themes and formats we go for. I'll give you one example though.
We have a very complex conference offering at ICE Totally Gaming, our flagship show in London. It has been consistently attracting good numbers of registrations and delivering growth for us year on year. But I have felt for a couple of years that the conferences at ICE are a little bit treated as an afterthought, in particular, if you compare their production to the process we adopt for EiG or GiGse. Because of the workload or resources, I chose not to change that last year and, while they over delivered financially, I didn't think the attendee experience they offered was on par with other events and with what is expected of the brand. We've changed that for this year and are repositioning the conferences launching ICE Vox, with new formats, new speakers, and new way to present the topics and more assistance to speakers to prepare.
4.
Hillary Clinton is always being criticized for being cold and stiff. She claims she didn't have that many female role models who are in the Senate, or in the presidency. The gambling industry is a male dominated field. Did you ever have difficulty finding female role models within the industry?
[EB]: The topic of gender imbalance in our industry is actually close to my heart and I have written a couple of articles about it. I think a lot can be done, but I strongly believe things will only change if men are part of the conversation. I think conferences can play a role by highlighting how many knowledgeable women work in this industry and excel in technology, marketing, product etc.; I don't think limiting the conversation to women only will solve the problem. Therefore, I'd like to think that both men and women can serve as mentors to me in a similar way.
I have to say though that a lot of my thinking has recently been inspired by Jan Jones-Blackhurst who runs government relations and corporate responsibility department at Caesars and was previously the mayor of Las Vegas. I was truly struck by Jan's keynote speech at the UNLV conference back in June; I have written about it. One of the projects I'm currently working on is around the specific strategies various gaming companies have adopted to minimize the gender gap.
5.
Where do you think the challenges lie for a woman who thrives in the world of gambling?
[EB]: Without naming again, I do think there is still some sexism in this industry and women are not always perceived as serious business partners or managers. But as I said above, we should look ahead at how this can change by setting goals rather than isolate ourselves and complain. And to effect change, men (who make up the prevailing majority at leadership levels) need to be part of the conversation. I think we can only make a difference by making a commercial point, not a moral one. Studies after studies have shown companies perform better if women are involved in management and that is really the argument that matters.
As someone who deals with a lot of people and invites them to speak, I have also made a commitment to have more female speakers across our events. But I think women generally shy away from public appearances, which means we need to look harder and put more effort into convincing them to speak, something we don't always pursue considering the time pressures we face.
6.
You are traveling a lot for work but I've learned that you are quite a traveler yourself, and has been around the globe. What was the best experience and the most remarkable lesson you've learned from doing this?
[EB]: Indeed, I love traveling and am always in holiday planning mode. The best way to deal with post-holiday blues for me is to plan my next holiday. I love living the lives of the locals when I travel for pleasure, so I avoid hotels, taxis and all-inclusive resorts. I have a fascination for regular life, so my choice would always be for a 'casa particular' in Cuba (very basic accommodation staying at a local's house) rather than an upscale hotel; a communal bus with chickens on top in Mexico rather than a taxi, or street food in Malaysia rather than a clean and sterile restaurant – this helps me find authentic experiences in places I travel to. I developed these preferences in my early days of traveling on budget during university times with friends – and I probably consider this as my best travel lesson.
7.
Do you think spending your younger years in communist Poland had impacted the way you view the world and life?
[EB]: For sure, and there are advantages and disadvantages of it. I certainly have some interesting stories that I sometimes share of being a child whose parents were opposing the repressive regime. I often bring up the memory of me wanting to wear a Solidarity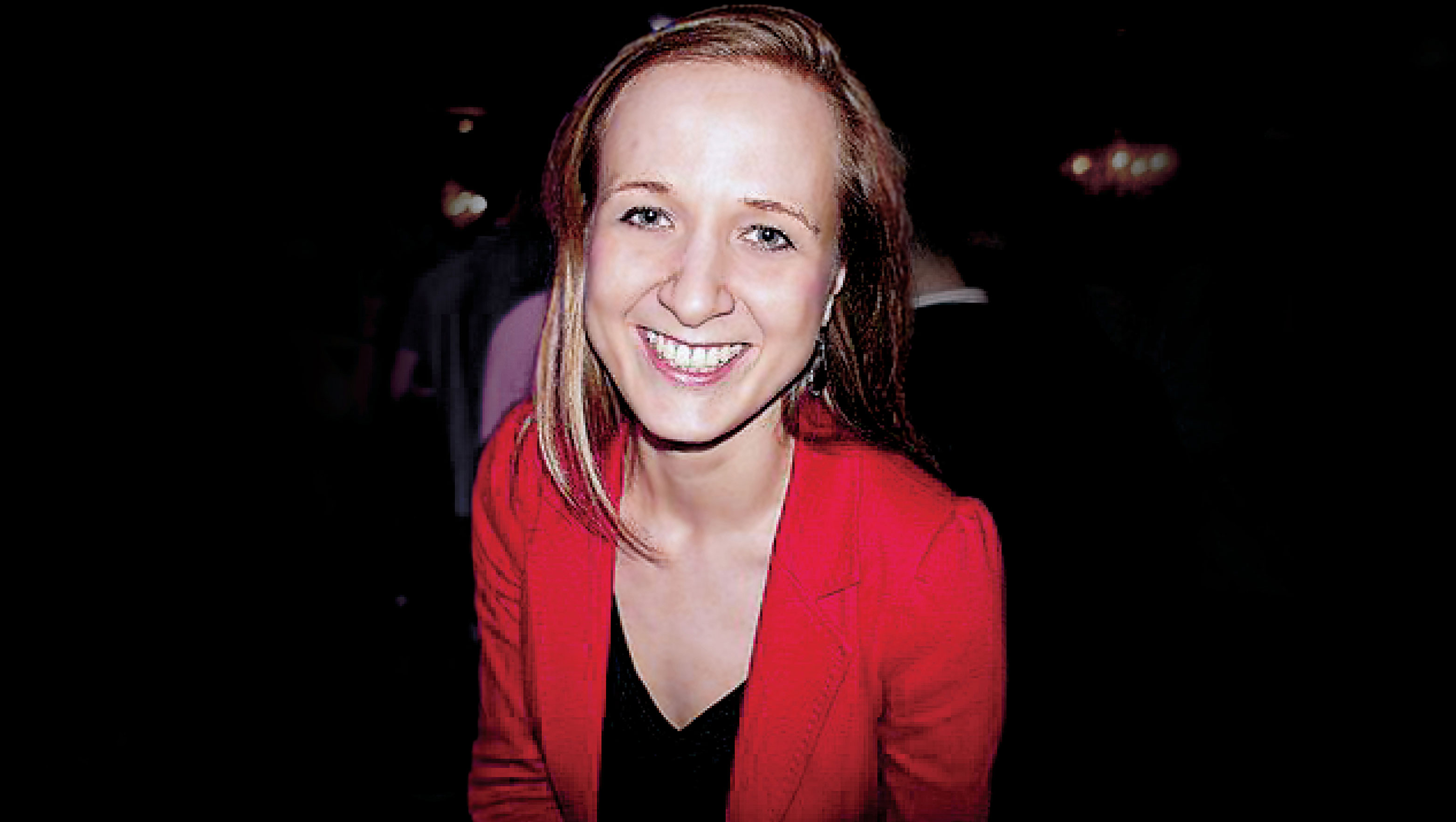 (Solidarność) badge to school and being stopped by my mother who said that if I do, my parents risk going to prison. But seriously, having grown up in communism probably contributed to my inclination for planning dark scenarios, which, however, means that I'm always prepared for the worst, and the positive outcomes are a nice bonus. On the other hand, growing up in communism meant I didn't have access to popular culture, and instead had to read Dostoevsky or Pushkin, which left me with appreciation for good literature.
Growing up visiting my grandparents, who lived in the country and were simple farmers, gives me the fondest memories of my life, and I will always cherish them immensely. Through these memories, I have a collection of cheerful images in my mind which are my go-to happy place; images of the entire village helping during the harvest time, of making dumplings with my grandmother, of eating green apples and getting upset stomach, of my grandfather collecting honey in a funny suit and of the smell of lime tree leaves drying in the attic for winter tea. I'm getting nostalgic now.
8.
Just when I thought I've learned so many amazing things about you, I will find out even more good things. You speak five different languages – Polish, English, Italian, Spanish and French. Why?!!
[EB]: English is sort of a must, a non-negotiable. Italian was my University major and things were much easier from there. However, I can't really claim full fluency in Spanish or French. I also had three years of intensive Latin education in high school. I went to an old-fashioned school focused on humanities. Once you learn to read and break down Latin grammatically, the nuances of other languages are much easier. I always say that Latin is like logic for many other disciplines – it really clears things up.
9.
Years ago you worked as a language teaching associate in the U.S. Is teaching something you see yourself venturing into?
[EB]: Indeed, I taught Italian to American students back in 2002 to 2005. It was part of my Masters program at the Ohio State University. I loved the experience and think it really helped me get confidence as a person. Combined with my experience in the U.S., it was certainly an important and edifying time in my life. Currently, however, I am not really thinking of going back to teaching, but you can never say 'never.'
10.
You are a power woman in the industry with your admirable work ethic and multitasking abilities, what is it that you still want to accomplish within this industry and for yourself?
[EB]: I would definitely like to contribute to minimizing gender imbalance in the industry through female participation and speaking at our events! And that's both a personal and an industry goal.