Technology company launches on-premises mobile gaming system for land-based casinos and will demo the platform at upcoming US gaming industry conference
September 2016 – Pariplay Ltd., a leading gaming technology company serving land-based casinos, iGaming operators and iLotteries, has announced the launch of its new mobile gaming platform eyeon. Allowing land-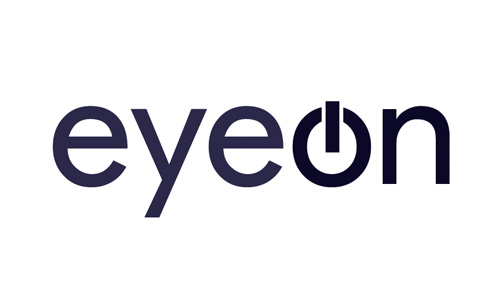 based casinos to offer their patrons both real-money and free-play casino gaming via a branded iOS or Android app installed on their customers' tablets and smart phones, eyeon will be demonstrated by Pariplay at the G2E conference in Las Vegas in late September 2016.
Recently granted certification by Gaming Laboratories International (GLI), a gaming industry standard in software testing, Pariplay's eyeon provides casinos with the ability to extend their customers' gaming experience beyond the physical confines of their property and into the digital space. Acknowledging customers' increasing use of mobile devices, the eyeon system allows a casino visitor to install the property's branded app featuring a wide range of digital content onto their personal tablets and smart phones, or, alternatively, access the games via a pre-installed app on the casino's own mobile devices.
Following a seamless integration with the casino's existing CMS and IT facilities, eyeon's diverse portfolio of branded and original online slots, instant win, scratch cards and bingo games developed by Pariplay's in-house studio can be offered to casinos' customers via their branded mobile apps. In addition, eyeon also provides casino patrons with access to additional digital content such as virtual sports, video bingo, slots and other games developed by leading industry providers.
Through eyeon, a casino patron's entertainment is never delayed by a crowed slot machine room, as they are able to use a mobile device for real-money gaming while remaining on-premises. The system supports TITO technology and allows players to simply scan a voucher via their device's camera and start playing instantly.
The software has been specifically developed to comply with all local regulatory requirements. As such, when a patron leaves an area designated for gambling, the mobile app immediately switches from real-money to the free-play or play-for-fun version of the game.
Eyeon also allows land-based casinos to provide players with off-property play via their branded mobile app. As an omni-channel system, eyeon is also available for free-to-play and social gaming via desktop. In addition, casinos will be able to use the platform to keep their customers engaged once they have left the property through promotional offers and direct marketing delivered in-app.
Pariplay CEO Gili Lisani, General Manager Adrian Bailey and Vice President of Business Development Steve Lurie will be demonstrating eyeon at the G2E conference, which takes place at the Sands Expo, Las Vegas, from 27th to 29th September 2016.
"G2E is the US land-based casino industry's biggest conference, so it's the perfect place for us to demo eyeon, our mobile software solution that will transform American patrons' casino experience," said Gili Lisani. "Eyeon allows casinos to offer their patrons a truly omni-channel experience, which will have a significant impact on their overall customer engagement and, ultimately, their bottom line."
For more information on Pariplay's eyeon and the company's appearance at G2E, please contact Pariplay.
About Pariplay Ltd. 
Pariplay Limited is a leading provider of digital gaming products, offering state-of-the-art, in-house developed platforms and digital games as well as integrated third-party games from leading industry companies. Founded in 2010, our team has over 40 gaming experts to support our customers' requirements in a dynamic and competitive environment.
The company is licensed and regulated by the Gibraltar Gambling Commission, Our Gaming Systems, RNG, and all of our games are certified and tested by GLI (Gaming Laboratories International), Australia-based iTechLab and Gaming Associates, all of whom are the industry standard for online gaming testing and certification.
As a business-to-business provider of variety gaming products, Pariplay fully understand the importance of responsible gaming and, as such, has implemented policies and tools within its systems and games to provide industry-leading entertainment in a socially responsible fashion. The system combines identity verification with age verification and geo-location services to determine whether an individual meets the minimum age requirement and is playing within a specific territory. We have implemented various responsible gaming tools and mechanics to meet different regulatory standards and have provided players with a sophisticated self-exclusion tool that offers them an easy way to manage their gaming habits. In addition, Pariplay works with GamCare, a leading provider of information, advice, support and free counselling for the prevention and treatment of problem gambling.
At present, Pariplay provides its systems and games to customers in Europe, North America and Africa. Among these customers are state and private lotteries, online gaming operators like 888 and land-based casinos.
Pariplay Contact Information
Gili Lisani
CEO
Pariplay Ltd.
Tel.: +972 73 2060188
Email: [email protected]
Website: www.pariplayltd.com