James Packer has given up the majority control over Crown Resorts to pay for the debt the casino mogul incurred after settling with his sister.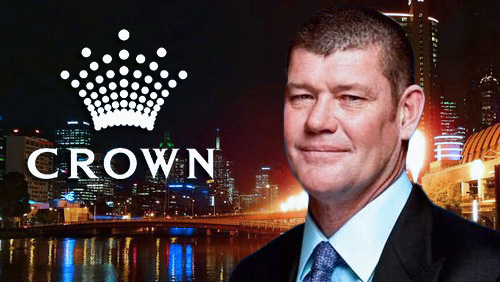 Packer's privately held investment arm, Consolidated Press Holdings Ltd. (CPH), announced over the weekend that the billionaire has agreed to sell 35 million shares—representing about 4.8 percent of Crown's issued share capital—at AUD12.80 apiece for a total of AUD448 million (USD338.29 million).
The businessman, who stepped down from his chairman post at Crown Resorts last year, holds 53 percent of the USD6.5 billion Australian company. Despite the sale, CPH will remain the largest shareholder of Crown Resorts—albeit with a slightly lower 48.2 percent stake.
Sources familiar with the matter told the Australian Financial Review that Packer's decision to cash out a portion of his shares came after the businessman's settlement with sister Gretel.
In October 2015, the siblings hammered out a settlement that delivered Gretel Packer an AUD1.25 billion cash and preference shareholdings in CPH—the investment arm set up by their late father Kerry Packer. But early this year, the pair decided to split the family assets again, with Gretel on the receiving end of a similarly valued portfolio, only this time, it includes shares in Crown Resorts and digital property company Zillow in addition to a stake in Ellerston Capital and interest in CPH.
In a letter two Crown Resorts, CPH legal counsel and company secretary Catherine Davies assured the casino operator that the group "remains deeply committed to Crown Resorts and is excited about the future for the company."
"The sale is being conducted as part of CPH's financing and capital management strategy," Davies said in the letter. "CPH remains supportive of Crown Resorts' recently announced initiatives to increase shareholder value, being the new dividend policy, proposed demerger and the continued evaluation of a potential REIT."