NEW YORK (Aug. 2016) – The National Hockey League today announced it will incorporate Sportradar's Fraud Detection System (FDS) into its game-integrity protection systems.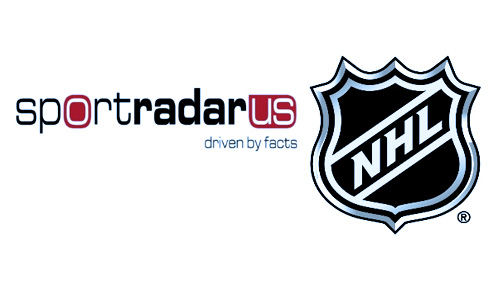 The NHL, which for years has used a variety of security agencies to proactively safeguard and ensure the integrity of its competition, now also will use Sportradar's Fraud Detection System to monitor global gaming activity and trends across more than 550 operators worldwide in order to pinpoint unusual patterns that could be cause for concern.
Sportradar, a world leader in the detection and prevention of game manipulation and partner to federations, leagues and law enforcement agencies across the globe, will use its Fraud Detection System to monitor all regular-season and postseason NHL games for any potential manipulation.
"While we have the utmost confidence in the integrity of our sports and our games, Sportradar's Fraud Detection System provides an additional layer of security and protection," NHL Commissioner Gary Bettman said.
Sportradar's Managing Director, Integrity Services, Andreas Krannich added: "Our award-winning FDS monitors over 100,000 matches across 12 sports around the world each year and we are delighted the NHL has chosen this system, that oversees all relevant operators and markets, to bolster its integrity defenses."
The use of Sportradar's Fraud Detection System is an addition to the League's retention of Sportradar, prior to the 2015-16 season, as the exclusive third-party provider of its real-time game data.
ABOUT THE NHL
The National Hockey League (NHL), founded in 1917, consists of 31 Member Clubs, with players from more than 20 countries represented across team rosters, competing for the most revered trophy in professional sports – the Stanley Cup®. Each year, the NHL entertains hundreds of millions of fans around the world. The League broadcasts games in more than 160 countries and territories through its rights-holders including NBC/NBCSN in the U.S., Sportsnet and TVA in Canada, and Viasat in the Nordic Region. The NHL reaches fans worldwide with games available online in every country including via its live and on-demand streaming service NHL GameCenter LIVE™. Fans are engaged across the League's digital assets on mobile devices via the free NHL app; across nine social media platforms; on SiriusXM NHL Network Radio™, and on NHL.com, available in eight languages and featuring an enhanced statistics platform powered by SAP, providing the definitive destination for hockey analytics. A historic media rights partnership between the NHL and MLBAM will transform the fan experience across the League's digital and broadcast assets, with an emphasis on deeper access into the game and enhanced storytelling. To celebrate the NHL's international diversity, the World Cup of Hockey will return in September, 2016, a best-on-best international tournament featuring eight teams comprised of the world's best hockey players. On Founder's Day in November 2017, the League will be celebrating its Centennial anniversary, commemorating 100 years of NHL hockey. The NHL is committed to giving back to the community through programs including: Hockey is for Everyone™ which supports nonprofit youth hockey organizations across North America; Hockey Fights Cancer™ which raises money and awareness for hockey's most important fight; NHL Green™ which is committed to the pursuit of sustainable business practices; and a partnership with the You Can Play Project, which is committed to supporting the LGBT community and fighting homophobia in sports. For more information, visit www.NHL.com.
ABOUT SPORTRADAR
Sportradar is a global leader in understanding and leveraging the power of sports data and digital content for its clients around the world. The company's Integrity Services provide the Fraud Detection System (FDS) to several federations and leagues, including UEFA, CONCACAF, the IIHF, MLS and FIBA. This unique and multi award-winning system allows the Integrity Services team to monitor betting behaviour and patterns across over 450 betting operators worldwide and to identify suspicious activities. Those findings have been and continue to be invaluable for sports federations and law enforcement agencies that are looking to pinpoint match-fixers. The Integrity Services also include the Fraud Prevention Service (FPS) through which Sportradar offers education tools and services that have been delivered to leagues and clubs around the world. These have been show to increase awareness of illegal betting and match-fixing among those involved in sport. Finally, the Fraud Intelligence Unit (FIU) uses cutting edge tools and processes to create a picture of the connections and relationships between the most sophisticated of match-fixing operations. The FIU findings have proven to be the perfect addition to FDS Reports, bringing context and extra insight into incidences of manipulation around the world. Since 2009, reports generated by the Integrity Services have initiated or supported over 130 successful sporting sanctions, as well as an extra 25 successful criminal prosecutions since 2013. More than 800 businesses in over 80 countries rely on Sportradar's data depth and quality services in their daily business. Headquartered in Switzerland, Sportradar has offices in 30 other cities and employs over 1,500 highly experienced staff worldwide. For more information about Sportradar, please visit www.sportradar.com.
Comments