The NFC East was the second worst division in the NFL last season. As a matter of fact, their cumulative record of (26-38) was only 1.0 game better than the AFC South combined mark of 25-39 (.391). The Redskins needed just a 9-7 record to win the 2015-2016 NFC East crown. Furthermore, Washington was the only one of the four teams to compile a winning record. There will be two new head coaches in the NFC East. Former Giants offensive coordinator Ben McAdoo was promoted to head coach, and Doug Pederson takes over the reins in Philadelphia. It wouldn't be going out on a limb to predict this division as be vastly improved, particularly relative to their overall performance a year ago.
Futures Betting Odds to Win NFC East
• Cowboys (+175)
• Giants (+250)
• Redskins (+300)
• Eagles (+400)
Note: All betting odds referred to in this article are courtesy of Bodog.
Dallas Cowboys
After winning the NFC East two years ago with a 12-4 record, expectations were extremely high heading into last season. However, nobody with any degree of sanity could've predicted Dallas' 4-12 last place finish which shockingly transpired. Then again, short of having a crystal ball, or possessing ESP, forecasting quarterback Tony Romo to miss 13 games due to a broken clavicle would've been hard to envision. Nevertheless, when Romo was fit to play, Dallas went a perfect 3-0. On the other hand, when the backup quarterback trio of Brandon Weeden, Matt Cassel, and Kellen Moore were under center, Dallas was a dreadful 1-12. Romo is once again 100% healthy, and he'll be protected by arguably the best offensive line in football. Additionally, rookie fourth rounder Dak Prescott (Mississippi State) has performed sensationally at quarterback during Dallas' two preseason games. After last season's debacle, Prescott should provide an enormously better option in a backup role compared to what Dallas had at its disposal a year ago.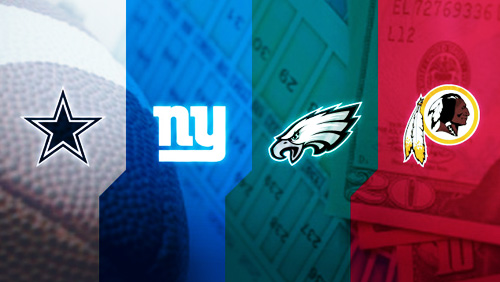 The running game of Dallas should be one the most potent in football. The triumvirate of 2016 top draft pick Ezekiel Elliot (Ohio State), former Washington Redskin feature back Alfred Morris, and veteran Darren McFadden will have a field day running by that aforementioned outstanding offensive line. Speaking of healthy, that's exactly the status of all-pro wide receiver Dez Bryant. The boisterous Bryant missed a large part of last year as well due to injury. When all else fails, their reliable and durable tight end Jason Witten returns for his 14th season in a Cowboys uniform.
The Cowboys offense will score plenty of points barring key injuries. It's the stop unit that's a huge concern. As it stands right now, there are plenty of flaws pertaining to Dallas' defense. Their strength defensively will be their secondary, and that's even stretching the optimism. The best player on the front seven in my humble opinion is linebacker Sean Lee. Unfortunately, Lee has endured an inordinate amount of injuries during recent years, and seems rarely available to play.
New York Giants
For the first time in 13 years, there will be a new head coach for the Giants. Tom Coughlin resigned after last year's 6-10 disappointing campaign. Ben McAdoo who was Coughlin's offensive coordinator from a season ago takes over. In one sense, McAdoo will have large shoes to fill since Coughlin won two world championships in "The Big Apple". However, New York has failed to reach the playoffs for four consecutive seasons.
The Giants offense will be led once again by two-time Super Bowl winner Eli Manning. He'll have some talented young receivers to throw to in Odell Beckham Jr. and rookie second rounder Sterling Shephard (Oklahoma). It remains to be seen if fan favorite Victor Cruz will accompany them. Unfortunately, Cruz has been unable to say healthy in recent years, and was injured during this training camp, causing him to be sidelined one more time.
The Giants will have a pair of physical downhill runners in Rashad Jennings and Andre Williams. They can also mix in versatile veteran running back Shane Vereen, although, he'll most likely will be utilized extensively on their down passing situations. I'm not enamored whatsoever with the Giants offensive line. Larry Donnell has shown the capability of being a productive tight end when healthy.
The Giants had the worst ranked defense in the NFL last season. Hence, they spent $200,000,000 on offseason acquisitions Oliver Vernon (DE), Damon Harrison (DT), and Janoris Jenkins (CB). If rookie third rounder Darian Thompson (Boise State) can step right in at free safety and be an impact player, the secondary can be in for a special year. I'm especially fond of second year strong safety Landon Collins (Alabama), and he's on the cusp of stardom from my perspective. This unit should be dramatically improved from the one we witnessed a season ago, but then again, that's not saying a whole heck of a lot.
Philadelphia Eagles
The Eagles made a big splash by trading up in this past draft, and drafting quarterback Carson Wentz (North Dakota) with the second overall pick. Wentz won't have to be rushed into action, and will be provided time to grow. Veteran signal caller Sam Bradford will be the opening day starter. They also spent good money to bring in backup quarterback Chase Daniel, and further insures Wentz won't be thrown to the wolves right away.
The Eagles bolstered its depth at wide receiver by recently trading for Dorian Green-Beckham. Last year's second pick by Tennessee brings size to the table, and if he avoids repeating his previous off field issues, Green-Beckham can possibly be an absolute steal. The Eagles will expect their 2015 top pick wide receiver Nelson Agholor (USC) to make a giant leap in 2016.
Ryan Mathews won't have to look over his shoulder anymore as a result of the trade of Demarcus Murray to Tennessee. He'll have a piece of mind knowing that he's unequivocally the Eagles featured running back, and that should surely serve him well going forward. Darren Sproles will be a viable backup option, and still remains a dangerous third down back in obvious passing situations. The Eagles also own a couple of very good tight ends in starter Brent Celek and backup Zach Ertz.
One of the most underrated offseason coaching hires was Philadelphia bringing in Jim Schwartz as their defensive coordinator. The last time Schwartz served in that capacity was with Buffalo two years ago. That Bills unit was 4th in total defense, and led the NFL with 56 sacks. Ironically, Schwartz will start three of his former players from that Buffalo team, namely Nigel Bradham (LB), Leodis McKelvin (CB), and Ron Brooks (CB). I love the free agent acquisition of Bradham who thrived in his one year under Schwartz. Nevertheless, I'm not enamored with either McKelvin or Brooks at corner. The Eagles front four is a very formidable group, and will be led by sensational right tackle Fletcher Cox.
Washington Redskins
Here's the first thing that sticks out in regards Washington's chances for this upcoming season. They'll face only one team (Arizona) on the road that had a winning record last year. Moreover, just one of their first seven games will come against an opponent that owned a winning record a season ago, and that'll be Pittsburgh at home in their opening contest on a Monday night. By the way, since 1981, Monday night home teams that won 9 or more games the season before, have gone 238-133 (.642). Additionally, for you point spread bettors out there, those teams also went 205-166 ATS (55.3%).
Washington seems to have found their franchise quarterback with Kirk Cousins. Nonetheless, if that's not the case, Colt McCoy has proven to be a worthy option if things go sideways.
I do have huge concerns pertaining to Washington's running back situation. They decided not to resign unrestricted free agent Alfred Morris, and put all its eggs in one basket with their third pick from the 2015 draft Matt Jones (Florida). As luck would have it, Jones went down with a separated should in last Friday's preseason game versus the Jets, and early indications call for him to miss four weeks. I don't see any quality depth at that position, and question what management was thinking by not opting to resign Morris. Washington's brass can take solace in knowing, they possess a very good offensive line, and that group can cover up for some of those depth issues at running back.
Washington's top wide receiving pair of Pierre Garcon and DeSean Jackson are an impressive tandem. Their diminutive second year slot receiver Jamison Crowder (Duke) looks like a good one as well. They have a future star at tight end with Jordan Reed who's coming off a terrific 2016-2016 campaign.
I firmly believe the Redskins secondary can be a very productive unit. Conversely, their front seven leaves a lot to be desired with the exception of linebacker Ryan Kerrigan. The season ending injury suffered by starting linebacker Junior Galette was certainly a huge blow.
Final Analysis
If Dallas can remain healthy, most notably Tony Romo, they'll be tough to beat within their own division. Despite its soft schedule, I don't see Washington repeating as NFC East champs. The hiring of Ben McAdoo, plus a defense I'm not sold on even with their high priced free agent acquisitions, makes New York a somewhat risky choice. Besides, at futures odds of +250 to win the division, they're overvalued in my mind. The wild card is Philadelphia in light of their enticing betting odds of +400. Especially considering, any one of these four teams can come out on top, and there's no clear cut favorite.
Comments