Traditional banks are reportedly turning to digital currency like bitcoin as a contingency plan in case a ransomware attack happens.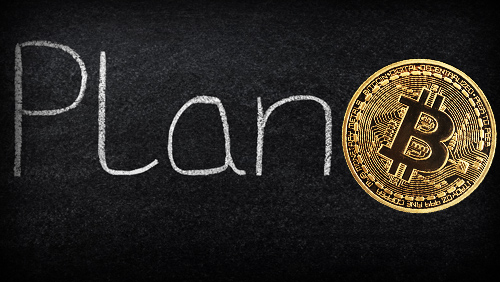 Marcin Kleczynski, chief executive of cybersecurity firm Malwarebytes, revealed to Business Insider that "a couple of banks" have started stockpiling bitcoins to ensure uninterrupted service amid the rising number of bank-involved ransomware attacks.
These banks, according to Kleczynski, have "50-100 bitcoin ready at all times in a wallet to deploy if a ransomware attack hits."
At first glance, having 50 to 100 bitcoin—worth between $29,000 and $60,000 in current market price—may seem a lot, but the Malwarebytes CEO said that's a small loss traditional banks are prepared to pay for rather than have critical data missing or hold for ransom.
Kleczynski believes that businesses paying ransom is a good decision, but it still depends on the situation.
"It's just money … If you're a student who has been working on something for four years and don't have a backup of your PHD thesis, again, it might be appropriate to pay the ransom. But if you have just some family photos that are recoverable from the camera, I would not pay the ransom," the CEO said, according to the news outlet.
Paysafe eyes expansion with a new digital wallet
Meanwhile, online payments group Paysafe is planning to expand beyond gambling-related services with a new digital wallet that will target areas including fresh food, fast food, pharmaceuticals, and alcohol.
The Isle of Man-based firm is probably best known for its work in online gambling. CEO Joel Leonoff said over 90 percent of the company's wallet payments comes from gaming and gambling, but there's still room for "a slew of other payment types."
"People are jumping out of cars to capture Pokemon in a park; it gives you a sense of how people are tied to their phones. We want to leverage that," Leonoff said, according to the Financial Times.
Current bitcoin price and transaction volume
After Thursday's slight recovery, the price of bitcoin dropped again on Friday to $586.45. Trade volume was also down to $26.1 million, while market cap reached $9.35 billion.
Comments