Macau casino operator Galaxy Entertainment Group Ltd. is now redefining the word "VIP" in its business vocabulary.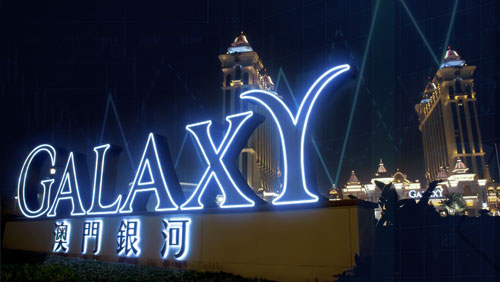 Gone are the days when the label "VIPs" or "very important persons" is only synonymous to the high rollers who powered Galaxy's operations in Asia's premier gambling hub for over a decade. With the number of big gamblers in the former Portuguese enclave dwindling, Galaxy has turned its focus into luring a new kind of "VIPs" to prop up its revenues – the big shoppers.
Kevin Clayton, Chief Marketing Officer of Galaxy, said they are now rewarding big shoppers with perks that were once exclusive for big rollers. The move, he said, is part of their business strategy to attract more tourist and, in effect, boosts number of their non-gaming revenue.
"A VIP can be either a big gambler or a big shopper," Clayton told Bloomberg.
An ordinary shopper must spend over 10,000 patacas ($1,252) a day to be considered as a VIP, according to the report. In return, Galaxy will reward them with shopping vouchers and free use of the resort's facilities.
Those who spend triple that amount enjoy a complimentary night in its hotels.
Galaxy's total gaming revenue in the first three months of 2016 was down 5% year-on-year but up 2% sequentially to HKD 12.7b. VIP gambling revenue was up 3% sequentially to HKD 7.2b but down 17% year-on-year due to GEG adjusting its resources to deal with Macau's shift to a more mass-market focus. That shift is paying off for GEG, as its mass table revenue rose 2% sequentially and 17% year-on-year to HKD 5b.
In April, the mass-market focused Galaxy Macau earned the bulk of GEG's overall earnings during the first quarter of 2016. The property's revenue improved 12% year-on-year thanks to the mid-2015 launch of Phase 2. Non-gaming revenue rose 71% to HKD 666m thanks to a 99% occupancy at its five hotels.
Bloomberg Intelligence analyst Margaret Huang has expressed optimism that Galaxy's "VIP shoppers" may help it to drive traffic and boost revenue from retail, a business with one of the highest profit margins in Macau.
Improvement in retail sales will be good for Galaxy's properties since the HongKong-listed operator will get more bargaining power when rentals come up for renewal, according to Huang. She also pointed out that big shoppers are likely to gamble as well.
Meanwhile, Huang expects casino operators to show declines in gaming revenue, China visitors, and VIP patronage when they start announcing their second-quarter earnings from later this month.