All eyes are now focused on the heavyweight bout between Brock Lesnar and Mark Hunt on Saturday after the UFC pull the plug of the Jon Jones – Daniel Cormier weekend clash.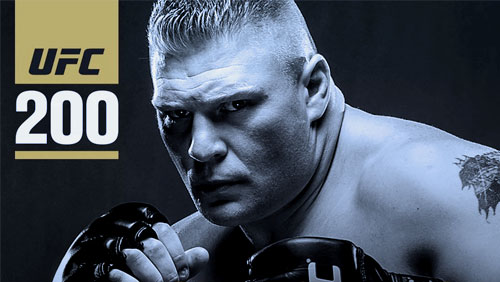 Cormier was supposed to defend his light heavyweight belt from Jones this Saturday but his challenger tested positive for a banned substance in an out-of-competition sample taken June 16 by USADA, which administers the UFC's anti-drug policy.
UFC President Dana White announced the dramatic change in UFC card Wednesday night, just three days before the mixed martial arts promotion's landmark show.
Which now brings us to Lesnar and Hunt heavyweight bout. What's in it for them now that they are Saturday's main event?
For Lesnar, Saturday's match is all about self-redemption.
The former heavyweight champion is one of the most physically gifted fighter who can knock people cold with his massive bare hands. He also uses a combination of his physical size, athleticism and wrestling skills to dominate his opponents.
But his underwhelming performances in his last two UFC fights have made many UFC fans doubt his skills. Who can forget how Cain Velasquez knocked him out in the first round in October 2010 or when  Alistair Overeem floored him in December 2011? At 38, Lesnar is definitely looking forward to redeem himself and wipe out the ghost of his last two fights.
Hunt, aka The Super Samoan, aka The King of Walkoff Knockout, on the other hand is fighting for pride, honor and blood.
Despite his height disadvantage, Hunt has made a living out of demolishing giants with his lethal counterpunches. His combination of power and timing helped him bring down Antonio Silva and Frank Mir in his last two fights, respectively.
In this David and Goliath heavyweight battle, bookies are now predicting a Lesnar loss.
At Bodog, Lesnar is seen as the underdog coming in the match with a +150 odds (3/2) as compared to Hunts -180 (5/9). Oddmakers doesn't see the match ending in a draw (99/1) or Hunt winning the fight with a decision (11/2). UFC fans expect the Samoan fighter to demolish Lesnar with a 10/11 odds.
Aldo vs. Lesnar
Another match to watchout in the upcoming UFC 200 is the Jose Aldo's defense of his interim featherweight title. He is set to face Frankie Edgar, whom he defeated in a unanimous decision. Oddsmaker, however, sees this as a tight grudge match, with Edgar having a slight edge over Jose Aldo with a -130 (10/13) odds.
UFC expect Edgar to get his revenge, who has coming in a five winning streak after his defeat to Aldo. Aldo, on the other hand, maybe still be nursing his devastating 13-second, first-round KO loss to Conor McGregor in December of 2015.
Tate vs. Nunes
Also defending her bantamweight title is Miesha Tate, who will be facing the underdog Amanda Nunes before the main event.
Tate, who has also won her last five fights including a spectacular fifth round finish over Holly Holm in March, is the oddsmakers' likely winner with a -250 odds of retaining her title. Tate has also matured as a fighter since she lost to Ronda Rousey in 2013.
On the other hand, Nunes is feeling confident that she will be able to clobber Tate, especially after winning her last three fights.
Despite all of this data, no one really knows what will happen on Saturday in Las Vegas until the bell has rung. But one thing's for sure, we will be in for a one hell of a night, even without Jones and Cormier.
Comments