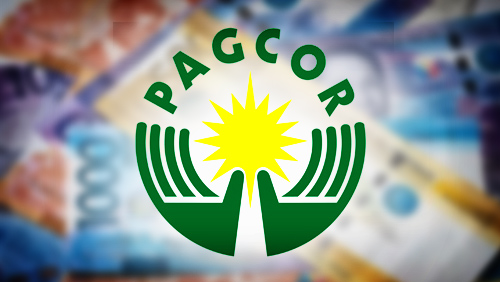 The Philippine Amusement and Gaming Corp. (PAGCOR) has made the largest contribution among other Philippine government-owned and controlled corporations (GOCCs) after the state-run gaming firm remitted about P8.86 billion ($189.24 million) to the national coffers.
For the first time in its history, PAGCOR becomes the largest financial contributor to the national government, beating 54 other GOCCs. Outgoing PAGCOR president and chief operation officer Eugene Manalastas cited the gaming firm's good corporate governance as the main factor why it continuously beat its targets and outperforms other GOCCs
"For the past four years, Pagcor has religiously remitted cash dividends to the national government.  From the P1 billion ($21.36 million) dividends remitted in 2012, our contributions continuously increased, enabling Pagcor to consistently make it to the GOCC elite circle or the Billionaires' Club. These are the corporations that remit at least P1 billion ($21.36 million) to the government," Manalastas said in a statement on Wednesday.
Manalastas reported that PAGCOR has given a total of P13.39 billion ($285.84 million) cash dividends to the government from 2012 to present. From July 2010 to December 2015, PAGCOR generated P221.18 billion ($4.7 billion) in total revenues. "PAGCOR has also increased contributions to nation-building reaching a staggering P119.09 billion ($2.54 billion)," Manalastas said.
Under Republic Act 7656, GOCCs are required to remit at least 50 percent of their annual net earnings as cash, stock or property dividends to the national government. Bulk of the sum remitted by PAGCOR to the state coffers represented cash dividends for 2015.
Aside from PAGCOR, eight other GOCCs made it to the Philippines' billionaires club including Landbank of the Philippines which remitted P6.85 billion ($146.31 million); the Mactan Cebu International Authority with P5.06 billion ($108.07 million); Bases Conversion and Development Authority with P3.93 billion ($83.94 million); Development Bank of the Philippines with P2.87 billion ($61.23 million); Manila Airports Authority with P2.35 billion ($50.19 million); Philippine Deposit Insurance Corporation with P2.27 billion ($48.48 million); Philippine Ports Authority with P2.81 billion ($60.02 million) and the Philippine Reclamation Authority with P1 billion ($21.36 million).
Pacific Online sets P100-M capex for expansion
In other news, Philippine-listed gaming firm Pacific Online Systems Corp. has earmarked  P100 million for capital spending this year to further expand its lotto and Keno-network outlets.
Pacific Online president Willy Ocier said the capital expenditure would augment its 4,000-strong lotto network and its 1,500-keno network by 20 percent.
Amid the incoming administration's objective to curb illegal gambling, Ocier is confident about the prospects of the country's gaming business.
"There is a lot of challenge from the illegal numbers operation. Because of that the sales of legal games are reduced. Because of that the new administration has to think of ways to curb the illegal numbers game," Ocier told Manila Times on the sidelines of the company's stockholders meeting.
Pacific Online announced that its income for the first quarter of 2016 shrunk by 21 percent at P83.37 million ($1.8 million) versus the P105.41 million ($2.25 million) earned during the same period last year.