Players in the Canadian province of British Columbia were greeted with an unexpected announcement from William Hill.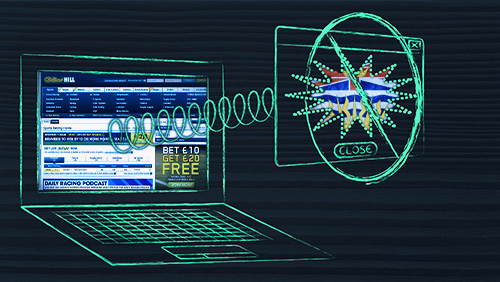 The gambling company sent out a short—and unwelcome—email early this week to inform its customers that the William Hill Casino Club is pulling out of the province "for the foreseeable future."
"We sincerely apologize for any inconvenience this may cause you; however this decision has been taken for regulatory reasons beyond our control and with very short notice," William Hill said in its correspondence.
Starting May 10, players in British Columbia will no longer be able to use William Hill's online gambling products, but they can still withdraw their balances "at any time."
William Hill isn't the first operator to quit the Canadian online gambling space. Two years ago, British bookmaker Ladbrokes withdrew its services from the Canadian market, but was tightlipped as to the reason behind its decision.
Sports betting operator Betfair went full Grinch hours before Christmas Day in 2015, when it announced that it will block Canadian residents from accessing the site's gaming products including fixed-odds sportsbook bets and exchange bets.
Paddy Power, on the other hand, withdrew its services from the Canadian market in 2011, but the company continues to provide B2B services to the provincial lottery monopoly in British Columbia.
Officially, online gambling in Canada is limited to the individual provincial lottery corporations, although the law allows some wiggle room as long as internationally licensed operators don't base their gear within Canada's borders.
The country is currently batting for single-games sports betting, but that initiative took a hit last month after the ruling Liberal Party announced it would oppose Bill C-221, aka the Safe and Regulated Sports Betting Act, which would have paved the way for provinces and territories to decide on whether to permit single-game sports wagers within their borders.
William Hill may be closing up shop, but this isn't the last time Canadian players have seen the last of the company. Early this year, the UK betting operator teamed up with NYX Gaming Group to acquire betting technology outfit OpenBet for £270 million.