If the Global Poker League achieves its mission to Sportify poker and delivers its product to millions of people worldwide, will there be a need to introduce a drugs policy, and should the players start preparing for it?
That stare.
I hate it.
It's full of judgement, anger, and disgust, but most of all, it's a stare of emptiness and idiocy.
He looks like a zombie.
"Dad, what do you want?"
"Look at the state of you," he replies.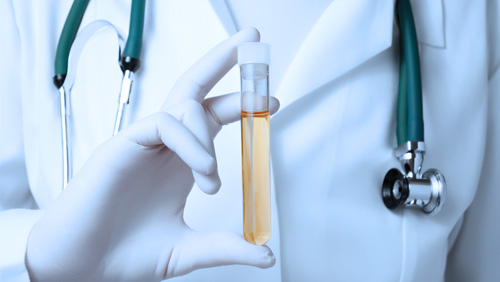 I am 17-years old, and I am coming down from an amphetamine fuelled evening. I am bare-chested; sweating. Empty coke cans litter the room. There was a chilled ambience until the zombie turned up.
"Me? Look at the state of me! Look at the state of you." I replied in anger, "I spent £10 and remembered everything about my night. How much did you spend? How much will you remember?"
"Druggie."
And with that, he was gone.
A few weeks later and it wasn't only my Dad that had a problem with my drug use. My company introduced a new Drugs and Alcohol Policy containing random drugs and alcohol tests. I had a choice to make: drugs or my career.
I chose my career.
Where is Poker Going to End up?
The Global Poker League (GPL) is now four weeks old. It's not a finished product by any means, but the signs are there for all to see. The GPL is something special. It has backing. It's not going to fall apart like the Epic Poker League (EPL).
We cannot ignore the parallels with eSports. The draft, the franchises, the team managers, and the setup. The commentary team; the hosts, the interviews, and the stars. The TV coverage, the live stream coverage, and we haven't even seen The Cube yet.
Alex Dreyfus and his team are even aware of the limits of poker as a spectator sport. They have created HoldemX. A new game. One that works from the foundation of poker, but pinches one or two ingredients from the most popular games in the eSports industry.
I can see a future when this game replaces poker.
I can see a future when the eSports industry recognises the GPL as one of their own.
So When do We Start Acting Like an eSport?
On May 18, I will be attending the eSports Betting Summit in London. It's an opportunity for the betting industry to get to know more about the eSports industry and vice versa.
Alex Igelman, managing director, Gaming Research Partners, will host a keynote panel that discusses 'match fixing and doping.' While the group will no doubt focus heavily on 'match fixing' and how its presence in eSports needs monitoring given the wide-ranging opportunity to bet on the outcome of a game, it's the 'doping' part of that keynote that I want to focus on in this article.
At the turn of the year, the Electronic Sports League (ESL) introduced random drugs test at their events, after Counter-Strike: Global Offensive (CS: GO) player, Kory "SEMPHIS" Friesen mentioned in an interview that everyone was 'on Adderall'.
The drug is taken to give people an energy boost when competing for extended periods of time. It's a drug that has been widely used in the poker industry, as sessions can become monumental, especially in cash games.
Adderall isn't the only drug that the ESL has banned. The league has been using the list of banned substances in professional sports as created by the World Anti-Doping Agency (WADA). One drug that's on the list, and is widely used by some of the greatest modern day poker players, is marijuana.
Should The Players Act Now?
The success of the GPL relies on income that's generated from sources other than the players. Meaning, sponsorship money will be critical. Without it, Dreyfus won't be able to pay his players.
Trying to attract sponsors to a gambling game is difficult. That's why it's been so important to keep gambling away from the GPL, and HoldemX, except traditional sports odds located as places like Matchbook and BetStars.
Once we have attracted them, it's paramount that we keep them. That means the players have a duty of care to ensure that they represent the brands with a set of values underpinning brand integrity. I am not sure how drug taking fits into that jigsaw puzzle.
Although the ESL will fine and suspend people, who are found to have taken marijuana, and other banned substances, the rules state that players can smoke marijuana outside of competition times. If this was to happen in the GPL, what would constitute competition time? I imagine that would be a single season.
I think a lot of players would struggle with that. However, I believe that it's an issue that players need to start seriously considering. If poker players want to take drugs while being a professional poker player, then that's fine. It's an individual choice. However, if they want to belong to something like the GPL, then I am taking a punt, and stating that it may become a problem in the future, especially if the GPL reaches its goal to Sportify poker and become a bona fide eSport adored and loved by millions of fans worldwide.
Someday, soon it may come down to the choice I once had to make: drugs or career?
What choice would you make?