The controversy involving local casinos in the Bangladeshi bank heist hasn't dampened the Philippine Amusement and Gaming Corporation's (PAGCOR) operations. In fact, the state regulator said it has exceeded its target income by almost 10 times during the first three months of 2016.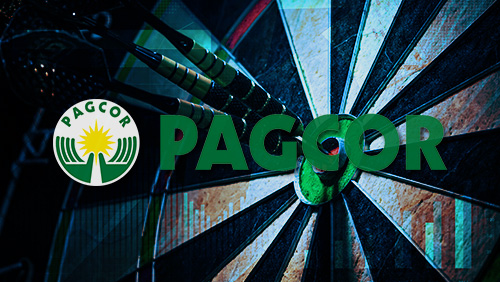 In its latest statement of income and expenses, PAGCOR said it has netted PHP1.04 billion (US$22.15 million) during the first quarter of the year—an 11 percent increase from the PHP937.62 million (US$19.97 million) it recorded for the same period in 2015.
First quarter profit for the state regulator, which also doubles as an operator, settled 899 percent above its PHP104.11 million (US$2.22 million) target for the period.
PAGCOR posted a total of PHP11.55 billion (US$246.05 million) in revenues, a spike of 13 percent from the PHP10.18 billion (US$216.87 million) collected in 2015 and its PHP10.22 (US$217.72 million) target for the first quarter of 2016.
According to the state regulator, about 96 percent or PHP11.08 billion (U$236.04 million) of the total revenues came from its gaming operations. This year's figure was a 32 percent increase from the P8.38 billion (US$178.5 million) it posted in the same period last year.
PAGCOR has been entangled in the Bangladeshi bank heist involving $81 million in government funds that reportedly ended up flowing through casinos in the Philippines. PAGCOR President Eugene Manalastas told lawmakers last month that the regulator is willing to return a share of the casino revenue it earned from gaming activity involving the stolen millions.
New casino opens in Clark Freeport
Meanwhile, Clark Freeport Zone has a new casino in its midst.
The Midori Clark Hotel, owned and operated by BB International Leisure and Resort Development Corp. (BBI), opened its doors to the public last week, Business Mirror reported.
The hotel's casino will initially operate 12 gaming tables and 140 machines, including Asia's first "behemoth slot machine" from gaming solutions provider Aristocrat. Eventually, the casino eyes adding 20 more gaming machines and 27 additional tables.
BBI president Dr. Irineo Alvaro said the Midori Casino will also feature a full radio frequency identification system, which he calls "the first intelligent table gaming."
Midori Clark is slated to have 111 rooms, a 400-capacity ballroom and several nongaming facilities, including dining outlets, spa, mah-jong rooms, spa and swimming pool.
The Freeport zone is expecting the arrival of more casino resorts in the area, including the Hilton group's Hilton Clark at the SunValley Country Club as well as Australia-listed Frontier Capital Group, which is on the verge of finalizing its plans to take over the Hotel Stotsenberg and Casablanca Casino.
Comments