Australia-listed casino investor Frontier Capital Group has appointed a former employee of Genting Group as its new executive chairman.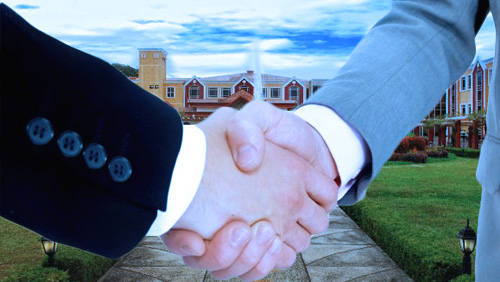 The company said in a filing with the Australian Stock Exchange that Henri Ho joined Frontier Capital effective April 15.
A veteran with more than 17 years of experience in the gaming and hospitality sectors, Ho was a certified public accountant and had trained at KPMG Peat Marwick Malaysia before joining Genting Group. At Genting, Ho "obtained vast knowledge in setting up and operating of casinos and integrated resorts."
Ho's appointment came just as Frontier Capital is finalizing its plans to take over a gaming property in the Philippines. Back in January, shareholders greenlighted the company's proposal to acquire Stotsenberg Leisure and Hotel Corp. for a total consideration of US$26 million.
Stotsenberg Leisure and Hotel Corp. operates the Hotel Stotsenberg and Casablanca Casino in the Clark Freeport Zone. The casino has a total of 190 slot machines, 36 gaming tables and two VIP rooms, while the Stotsenberg Hotel has 239 hotel rooms and a convention center that can accommodate a maximum of 2,000 people. The property is located less than two kilometers away from the Clark International Airport.
Ho's salary will be paid by Frontier Capital's partner E!xcite Gaming and Entertainment Inc., which manages and operates the Clark Property. Under the two companies' partnership, E!xcite has provided a five-year guarantee of $5 million per annum, in exchange for 14.2.2 million shares of Frontier Capital that will be given in tranches linked to the profit guarantee.
Frontier Capital is also planning to introduce proxy betting in its new casino to lure its share of Asian high rollers. Proxy betting involves VIPs phoning the casino to place their bets via a trusted partner, who relays real-time card information to the gambler at home.
Proxy betting reportedly accounts for up to half of all VIP activities in the Philippines' integrated resorts, but in the Clark Special Economic Zone, where Frontier Capital's new casino is operating, only the Jimei Group's Fontana Leisure Parks and Casino is offering proxy betting as a gaming option.
Comments