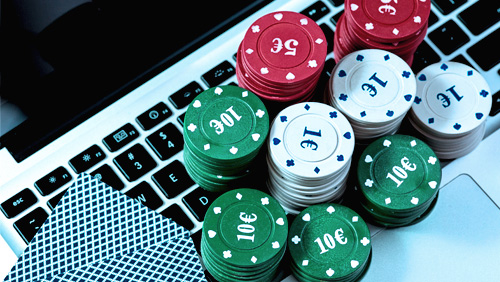 It's all change at Partypoker as they prepare to launch their 172-event Powerfest Online Poker Series; return to Pure Poker after the removal of re-entries, and bring online tournament structures in line with the World Poker Tour.
With all eyes on PokerStars, Spring Championships of Online Poker (SCOOP) partypoker throw out a timely reminder that they are still more than a viable option when it comes to finding an online poker game to tickle your fancy.
The month of May will see partypoker launch their Powerfest Festival. Created to replace their Pokerfest Festival, the new structure continues the boxing theme adopted after the former World Boxing Champion Carl 'The Cobra' Froch joined the team in November.
Players will have the opportunity to compete in 172-events, split into three different categories, while being buttered up by a combined $7.8m in guaranteed prize money.
Here is the breakdown of events:
Featherweight
May 1 – 8
Buy-ins $5.50 – $11
Main Event: May 8, $11 buy-in $50,000 Guaranteed
$390,000 in Guarantees
Middleweight
May 8 – 15
Buy-ins $22-$55
Main Event: May 15, $55 buy-in $100,000 Guaranteed
$840,000 in Guarantees
Heavyweight
May 15-22
Buy-ins $109-$215
Main Event: May 22, $215 buy-in $500,000 Guaranteed
$2,925,000 in Guarantees
High Roller
May 15-22
Buy-ins $530-$5,200
Main Event: May 22, $1,050 buy-in $1,000,000 Guaranteed
$3,650,000 in Guarantees
*There will also be a $5,200 buy-in High Roller Main Event with a guaranteed $1,000,000.
Group Head of partypoker, Tom Waters, called the Powerfest festival 'an iconic event for partypoker.' While I think it's a little early to be using words like 'iconic' it does look like a festival that will fit nicely on people's screens alongside their SCOOP tables.
Pure Poker: a Hark back to the Good Old Days
It's no secret that Dusk till Dawn (DTD) owner Rob Yong believes re-entry events while favourited by the players, are harmful to the poker ecology. And given DTD's relationship with partypoker, I wonder how much weight Yong's thoughts carried when partypoker took the decision to ditch the vast majority of these types of events.
A while back, partypoker introduced Pure Poker on Wednesday's where all online tournaments were freezeout formats. It seems the experiment worked well because partypoker are about to make the change permament, something that will differentiate them from their competitors.
While re-entry format tournaments will become as rare as sightings of Giant Squid, they will not be heading the way of the Dodo. The format will still be used sparingly in High Roller and special rebuy events.
World Class Tournament Structures From The World Poker Tour
The final change rolled out by partypoker this week is the decision to bring all of their online tournament structures in line with the structure created by Matt Savage, and used on the World Poker Tour (WPT).
The new structure sees tournament players starting with 30,000 chips and blinds started at 75/150 with a running ante of 25 right from the get-go. According to the partypoker blog the changes have been made to increase action in the earlier phases of the tournament, while promising that games will finish earlier, 'without compromising a healthy average stack throughout the entire event.'
Comments