Breaking Bad Star, Aaron Paul, is the first poker-playing celebrity to join the Global Poker League (GPL) after signing to represent the LA Sunset in the Americas Conference.

Aaron Paul is part of the Global Poker League (GPL).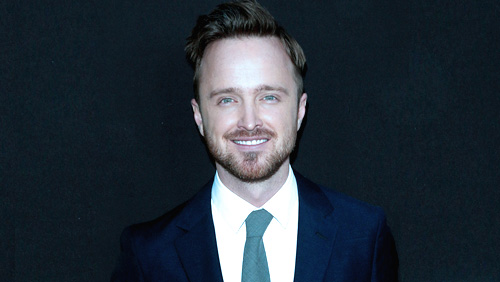 Let that sink in again.
Aaron Paul is part of the Global Poker League (GPL).
It's April 11; way passed the day when the fools get caught with their pants down their ankles.
I looked once. I looked twice. I looked a third time. Aaron Paul? Are you fucking kidding me? The man who has spent more time propped up in bed with me than my own wife. The star of one of the greatest shows of all time, and he's going to be playing poker against Kitty Kuo.
I always thought the GPL would have a celebrity, but to be honest, I was thinking 'B' or maybe 'C' grade quality. Aaron Paul is mint bitches. I can't wait to see him in action.
So how did team manager Maria Ho manage to bag such a star?
"I have a really good friend named Traci Szymanski who was able to connect us and make this deal happen." Said Ho.
The poker world owes Traci Szymanski a great big slobbering kiss. Ho and Alexandre Dreyfus also need a lip smacker because with people like Aaron Paul willing to invest his time and energy into the GPL it opens the door for so many stars to follow him, not to mention the 2.6m Twitter peeps who monitor his every move.
"I am beyond thrilled that we were able to get Aaron Paul as the Wild Card for the LA SunSet." Said Ho, "He is not only going to bring his love for the game of poker to the league but also be incredibly entertaining to watch. Don't underestimate his poker ability though! He's got skills!"
I've been drafted by @mariaho to play with the pros in the @GPL. #TeamLASunset #SecretWeapon #SportifyPoker pic.twitter.com/rpKVFNxGcz

— Aaron Paul (@aaronpaul_8) April 11, 2016
I nearly forgot.
Maria Ho will also be representing LA Sunset as the sixth and final wildcard entry.
LA Sunset Line Up
1. Maria Ho (Player Manager)
2. Fedor Holz
3. Olivier Busquet
4. Eugene Katchalov
5. Chance Kornuth
6. Aaron Paul
Please let the Berlin Bears and LA Sunset get to the finals because I have got to watch Daniel 'Jungleman' Cates giving Aaron Paul some verbals.
Right, I'm off to watch The Path.
See you later bitches.