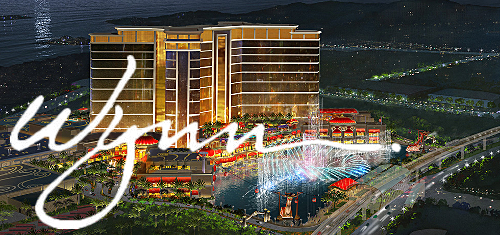 Casino operator Wynn Resorts has warned investors that its first quarter earnings could be off as much as $25m from the same period last year.
In a Q1 financial preview issued on Tuesday, Wynn said its casino operations in Macau expected to report revenue between $603m to $613m, down from $705m in Q1 2015. Similarly, earnings were tipped to come in between $187m and $195m, down from $212m last year.
Things were slightly rosier at Wynn's Las Vegas properties, where the revenue range is $384m to $394m, about on par with last year's $387m, while earnings of $105m to $113m were within spitting distance of Q1 2015's $111m.
Macau recently stretched its unbroken streak of monthly gaming revenue declines to 22 straight months and March's decline was worse than most analysts had expected. A recent survey of Macau visitors showed a significant rise in the number who spend less than $125 on gambling per trip, and Wynn reported both VIP and mass market gambling segments falling in Q1.
All things considered, it's probably not a bad thing that the new Wynn Palace resort's opening may be delayed. In January, Wynn warned that the principal contractor of its new $4.1b Macau casino (pictured) was facing hefty fines for failing to adhere to the project's stipulated benchmarks, although Wynn claimed it wasn't ready to give up on its scheduled June 25 opening target.
Last week, Wynn repeated its commitment to making its stipulated deadline but acknowledged for the first time that "potential construction delays" could push the opening "into the second half of 2016."
Wynn is far from the only Macau operator to have difficulties sticking to a deadline. In February, MGM Resorts announced its MGM Cotai property was pushing its Q4 2016 opening to Q1 2017. That same month, Las Vegas Sands was granted a seven-month extension on finishing its Parisian Macao, putting it on target to open this November.