Rizal Commercial Banking Corp. (RCBC), the bank named in a money laundering controversy involving hundreds of millions of dollars in the Philippines, said it does not deal with casinos as part of its "corporate good governance."
Last week, reports surfaced that some $100 million from a Bangladeshi financial institution found its way to the Philippines via an RCBC branch, allegedly consolidated into an account of a Chinese businessman who runs a local junket operation. The money, reportedly owned by the junket's Macau-based client, was used in part "to either 'buy chips' or 'pay for casino losses' incurred at Solaire Resort and Casino, City of Dreams Manila and Midas Hotel and Casino" before it was moved to an overseas bank account.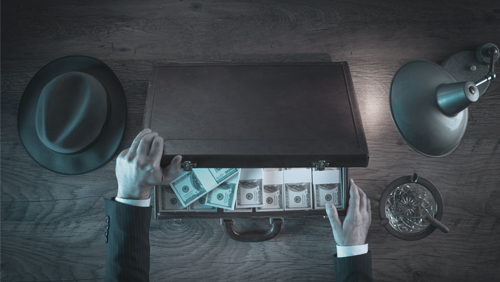 In an interview with the Philippine Star, RCBC vice chairman Cesar Virata clarified that they essentially cannot have casino clients due to an investment made by International Finance Corp. (IFC), the private sector arm of the World Bank, to the bank.
"We are not allowed to deal with casinos," Virata told the news outlet. Aside from casinos, the bank also only has limited transactions with tobacco and liquor companies.
Virata noted that the account where the $100 million was allegedly coursed through was "an individual account that was opened more than a year ago. The bank executive, however, didn't mention if the said account was linked to the unnamed junket operator.
Virata said the manager of the bank branch where the reportedly occurred is suspended while the investigation is ongoing, according to the report.
Meanwhile, Philippine Amusement and Gaming Corporation (PAGCOR) chairman Cristino Naguiat thinks investigators in the money laundering probe may be barking up the working tree.
The PAGCOR executive told the Philippine Daily Inquirer that while the idea of laundering money through a casino is easy, "it's the riskiest place to launder dirty money and investigators should look elsewhere."
Naguiat also pointed out that high rollers who remit cash to the accounts of casino operators get non-negotiable chips in return, and that it's the bank's job—not the casino—to know whether the money is clean or not.
The PAGCOR CEO told Inquirer: "Any amount that lands in casino bank accounts is presumed good money because it had gone through the banking system before it was remitted to us."
The state-run gaming regulator has already launched its own investigation into the report and said it is waiting for the casinos to submit their comments on the report.
Comments