The 2016 Halo World Championships is set to award the largest prize in eSports console history, and the seventh-largest prize overall after crowd funding helps spawn a $2.5 million monster.

The 2016 Halo World Championships (HaloWC) promises to be something special,
16 teams will compete for what will be the largest prize pool in eSports console history and the seventh largest in eSports tournaments proper. Microsoft originally guaranteed $1m in prize money but opened it up to Halo fans to increase that by purchasing in-house REQ system add-ons when playing Halo 5: Guardians.
The prize pool is locked in at $2.5 million. Unsurprising, when you consider that Halo 5 earned $400 million in its first week of sales. The winning team will walk away with $1m, and the rest of the money falls as thus: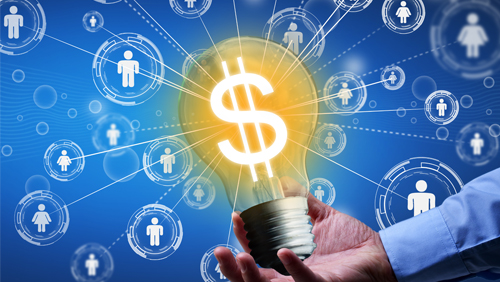 1st. $1m
2nd. $500,000
3-4th. $250,000
5-8th. $75,000
Sponsored by Mega Bloks, Legendary Pictures' and the Universal Pictures summer blockbuster "Warcraft". The 2016 HaloWC will play out over a three-day stretch March 18-20 in Hollywood, California.
Tickets for the event will go live Monday, February 29 at 12 pm (PT), and will be handed out on a first-come, first served basis. The venue remains a mystery, with tournament organisers promising further information March 4.
It's the first time a Halo tournament has been opened up on a global scale. The breakdown of the teams taking part is as follows:
Eight from North America: Allegiance, Noble, CLG, Renegades, Evil Geniuses, Triggers Pound, Liquid and Denial.
Four from Europe/Africa: Epsilon, Fabe, Excel and Infused.
Two from Australia/New Zealand: Immunity and Exiles.
One from Asia: Skyfire
One from Latin America: Chosen Squad.
The tournament will feature four v four competition.
Here is a list of the Top 6 largest eSports tournament prize pools before 2016 HaloWC takes place.
1. The International 2015 (Dota 2) – $18,429,613.05
2. The International 2014 (Dota 2) – $10,931,103.00
3. DAC 2015 (Dota 2) – $3,057,521.00
4. The Frankfurt Major 2015 (Dota 2) – $3,000,000
5. The International 2013 (Dota 2) – $2,874,407
6. Smite World Championships 2015 (Smite) – $2,612,259.00
As you can see, Dota 2 holds the monopoly on the big money, and the paydays are increasing yearly.
Comments