Beijing-based Ourgame International Holdings Ltd. is building its eSports empire around the globe and its first stop is Las Vegas!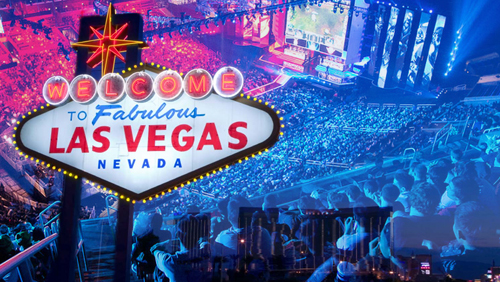 World Poker Tour's parent company, Ourgame, is in talks with other Chinese businesses to build an eSports arena in Las Vegas, likely within a Strip casino, the company told VegasInc.
According to Ourgame CEO Frank Ng, the Strip eSports arena, if it moves forward, would be a 14,000­ square foot complex comprising 200 seats, a broadcast studio, and hundreds of gaming stations, similar to the one that the company has in Beijing. Ng added that that the project will require a local partnership, perhaps with a TV network.
Adam Pliska, World Poker Tour president, said Ourgame aimed to build an internationally connected set of competitions, like what WPT did to poker.
"They're able to get people together and really commit to a global enterprise for e-sports right from the beginning," said Pliska.
The location of the arena is yet to determined but Pliska said a few casino operators had already expressed interest in eSports. Ourgame plans to build at least a dozen eSports arenas worldwide within the next three to five years.
Analysts from Eilers Research have projected that eSports betting will exceed $23 billion by 2020, but many people from the gambling industry don't feel like eSports is something they should heavily invest in.
There's not enough money in that for us to take a bet," head of sportsbook at Wynn Resorts John Avello told Legal Sports Report. "There's got to be something at stake for us to take it, otherwise the bet could be worth more than what the purse is worth, and that's always a concern for me."
Las Vegas is no newbie to eSports. The Evolution Championship Series (EVO) has been held at various venues across the Las Vegas Valley since 2005. EVO 2016 will take place from July 15-17 at the Las Vegas Convention Center.
eSports has an estimated U.S. fan base of 32 million people that is expected to grow to more than 50 million by 2017 and the Downtown Grand is emerging as a front-runner to capitalize on this popularity The venue hosted a two-month residency for an eSports team, the L.A. Renegades, last year and has launched an esports gaming lounge that will be expanded later this month. According to Downtown Grand chairman Seth Schorr, the lounge helped the casino bring in new customers.
The spring season championship of the North American LCS for League of Legends, which has never taken place in a city other than Los Angeles, will be held in Las Vegas at the Mandalay Bay Events Center.