Marcel Luske, Founder and President of Federation Internationale de Poker Association, has created FiDPA Travel in another step towards working closer with the poker community. MainEventTravel will operate the company on his behalf.
The Netherlands all-time live tournament money leader, Marcel Luske, has teamed up with former European Poker Tour (EPT) Season 8 Madrid runner-up, Fraser MacIntyre, to launch FiDPA Travel.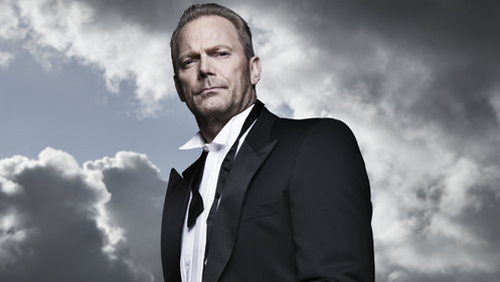 Fed up of the constant rules changes in poker games worldwide, the Flying Dutchman founded Federation Internationale de Poker Association (FiDPA) in 2008. A comprehensive rulebook was made available on the site, and an app created for mobile users.
Luske's original poker bible in 2008 contained 81 different rules. 54 of them, at the time, originating from the Tournament Directors Association (TDA).
"Our goal is to get everyone on the same page," Luske told PokerNews at the time.
Standing on the other side of the halfway line is Fraser McIntyre. The Scottish businessman and part-time poker nut acquired MainEventTravel.com from Warren Kwei, Dale Garrad and Tom Reynolds in October 2014. Garrad decided to continue working on the site in the position of Operations Director. It was founded in 2011.
The role of MainEventTravel will be to use their expertise to operate FiDPA Travel using the same helping hands that serve United Kingdom & Ireland Poker Tour (UKIPT) Hotels and World Poker Tour (WPT) Travel. Flights, car hire, excursions and the ability to buy-in directly into tournaments will be added in the very near future.
Tournament buy-ins will be very useful to Luske and his team at FiDPA Travel. The last time we officially spoke to the Dutchman he was involved with a company called Bilcare Research in an attempt to create nonClonableID technology to make the tournament buy-in process both safer and more efficient.
I managed to grab a word in the shell of Fraser MacIntyre, and this is what he had to say.
"The idea behind the site is that we would like to become the one-stop shop for people in poker to research the events taking place, book their travel plans, hotels, cars, and other activities. This should save people the hassle of trying to source all of these items on various sites. The aim of introducing the new site is to allow FiDPA to open up these facilities to a whole new market that are unaware of MET."
FiDPA Travel's website is already up and running and ready for business.