Relaunch of Poker, Casino & Vegas a defining moment for UK operator
February 2016, London –  Online gaming operator PKR can today announce a partnership with Microgaming, beginning later this month, which it predicts will be a defining moment for the brand.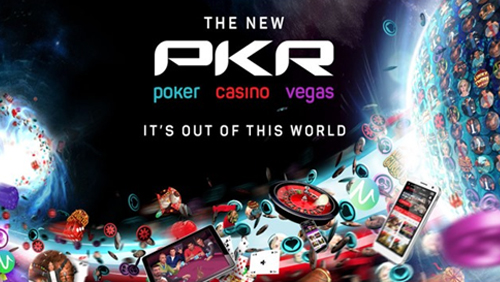 Best known for its 3D poker software and close knit community, PKR will not only join forces with the Microgaming Poker Network (MPN), but also relaunch its Casino brand and create a new Vegas slots brand, both using the latest Microgaming games. PKR becomes the first operator to join the Microgaming Poker Network while retaining its signature software, a move made possible by Microgaming's revolutionary Babelfish API technology.
"The opportunity to connect our unique 3D poker software to a popular network and enjoy the best of both worlds means we can dream bigger once again" says CEO Chris Welch. "With our software and community allied to Microgaming's advanced products, poker liquidity and proven track record, this is the perfect match".
For PKR Poker, this will mean six times as many players online, over €3.5 million in monthly tournament prizes and a host of new features including Blaze Poker and anonymous tables.
PKR Casino gets a revamp with instant-play browser games, a desktop download and native iOS and Android apps. The newly created PKR Vegas – instant-play html5 and flash games available in browser – takes the UK operator in a bold new direction with striking visuals, simplicity of use and over €7 million in jackpots likely to prove a hit with the site's gamer audience.
PKR's players will also enjoy more rewarding Poker and Casino VIP Club loyalty programmes, as well as the option to deposit and play casino games in 13 currencies.
Roger Raatgever, CEO of Microgaming, comments: "We're incredibly proud to have signed PKR on an exclusive basis for both poker and casino. When we launched Babelfish in 2014 we felt it was something special; we're now seeing the fruits of our labour with PKR able to join the growing MPN whilst retaining its unique software. 2016 is shaping up to be an incredible year for Microgaming and the MPN."
PKR's migration is anticipated to take place later this month with a new website, Poker, Casino and Vegas products, loyalty schemes and welcome offers all revealed on the same day.