Anthony Zinno was declared the 2015 Cardplayer Player of The Year. Byron Kaverman was declared the 2015 Global Poker Index Player of The Year. But who was the best? Lee Davy asks a host of poker pros and media representatives for their point of view.
Who was the best live tournament poker player in the world during 2015?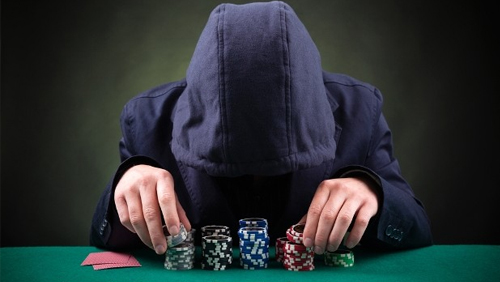 The 2015 Cardplayer Player of The Year (POY) award went to Anthony Zinno. The 2015 Global Poker Index (GPI) POY award went to Byron Kaverman.
I can't have that.
It's driving me nuts.
As some big dude in Highlander once famously said before hacking off someone's head.
'There can be only one."
After covering both of the guys results during 2015, my gut instinct was to give the award to Zinno. Then I saw the tale of the tape, and my instinct hardened. It was Zinno all the way for me.
But what do I know?
Nothing.
But these guys do.
Let's start with representation from the media. The man with a little bit of everything in his arsenal (including some royalty somewhere in his lineage), Frank Op de Woerd, was short and sweet with his response. Freelancers are always far too busy.
"I would go with Zinno as I don't value the small 25k's as high as the GPI."
Zinno 1 v Kaverman 0
The next person I approached for an opinion has more experience in the poker media industry than all of us put together. World Series of Poker (WSOP) Media Director, Nolan Dalla, had this to say about one of the closest calls in recent times.
"In a year when both Kaverman and Zinno both posted stellar results worthy of commendation, I give a slight edge to the Ant. I believe his overall accomplishments in tournaments with bigger fields, including two WPT wins and five WSOP final tables is an amazing feat. The Ant gets my vote."
There was also a PS of sorts.
"I think HR events weigh too heavily in most rankings, by the way."
Zinno 2 v 0 Kaverman
Now to poker players who know their stuff, and where better to start than the man who has earned more live tournament corn than anyone else alive or dead. I am, of course, talking about Daniel Negreanu.
"I don't even think it's close to be honest. By every measure, Ant Zinno had a better year. More cashes, more money, and on top of that, far more prestigious victories in large fields. The $25k Aria events are quite small and have quick structures and shouldn't be given too much credit."
Zinno 3 v 0 Kaverman.
Kaverman is having a bit of a pounding. So is love for high-based points for High Rollers. Let's even things up a bit with a point of view from Jason Wheeler.
"I'd have to give it to Kaverman. He traveled around the world more playing tougher competition overall, in my opinion. I also think if you look at his and Zinno's final tables, Kaverman had harder people to get thru i.e. he faced tougher competition deep in tourneys. In terms of presence too, I think people respect Kaverman's game more. Zinno sometimes takes hands or hours off in a tourney; Kaverman is always looking to get involved. These are intangibles that are hard to measure."
Zinno 3 v 1 Kaverman.
POY debate apart, Wheeler wasn't the only person to air his opinion that Kaverman is the overall better live tournament player. Darryll Fish also supported that view, although he couldn't decide who amongst the pair should have had their arm raised at the sound of the final bell.
"I honestly don't have a good answer on this one, POY scoring is so weird to me, and they both had amazing years, so it's hard to differentiate. Byron is a better player in my mind overall but in terms of this year they both had knockout performances, and I can't say which is better."
Fish wasn't the only one flapping about in the water over this question. Online beast Patrick Leonard also wobbled one way and then the other.
"I would give it ever so slightly to Zinno. Byron is a beast and, without a doubt, one of the best MTT players in the world right now, but the size of the fields that Zinno crushed were very impressive. He also did really well in High Rollers too. On the other hand, Byron won the $10k 6max WSOP bracelet, and that is the one everybody wants to win, I change my mind! Give it to Byron."
Zinno 3 v 2 Kaverman.
Fellow UK pro, Paul Jackson didn't have the same problem as Leonard. He knew exactly who deserved to be hailed as the top man.
"I would go for Anthony Zinno. They both done amazingly well with great cash totals but I think Anthony's higher number of cashes and more significantly his 5 WSOP Final Tables (through presumably very large fields) is a greater accomplishment than successes in limited number High roller and other high-cost entry low number field events."
Zinno 4 v 2 Kaverman.
The final person I approached to help me figure this one out was Matt Ashton. Here is what the former WSOP bracelet winner had to say.
"I think for deciding who the POY should be the best single consideration you could look at would be who had the hardest results to repeat.
"The GPI system favors the people who put in a high volume of high rollers too heavily, in my opinion, you don't need that higher overall ROI (as a %) in these events to rack up a ton of POY points. Yes, these fields have tougher players, but it doesn't compensate for the tiny field sizes in most of them.
"I think the GPI formula is designed to try and be similar to other sports rankings resulting in the best tournament players at the top (and in poker I don't think it would be easy to find a better formula to achieve this); not the ones who had the highest ROI or most impressive results in a given year; which would make it feel more clearly as a list of who got the luckiest and likely give it less credibility in the eyes of most.
"It's not remotely surprising to me someone in the HR circle like Byron had such a great year, I think it will happen pretty much every year. It's not surprising that a player made five final tables in a single WSOP but to combine that with as much success outside it is not something I'd expect to be repeated that often. I think Zinno's year is comfortably more impressive."
Zinno 5 v 2 Kaverman.
It seems my gut instinct was right.
Anthony Zinno wins by 5 votes to 2, with Darry Fish the only person I approached unable to separate the pair.
What's your opinion?
Did we get this right?
Does Zinno deserve to be the one and only 2015 POY, and if so, what is your view on the GPI's weighting of points towards High Roller events with smaller field sizes?
The Tale of The Tape
Byron Kaverman
Earnings: $3,481,464
Cashes: 20
Major Moments: Back-to-back Aria $25k High Rollers, WSOP bracelet in the $10k 6-Max, 12th in the One Drop High Roller, third in the $10k Bellagio Cup, won the EPT €10,300 HR in Malta.
Anthony Zinno
Earnings: $3,778,904
Cashes: 25
Major Moments: Two WPT Main Event titles, a win in the WPT Bay101 $25k High Roller, five WSOP final tables, including seventh in the One Drop High Roller and a bracelet in the $25k PLO High Roller for $1.1m.