Sorel Mizzi overpowered Brian Rast in a charity boxing match that raised over $8,000 for effective charities promoted by Raising for Effective Giving.
Sorel Mizzi has beaten Brian Rast in a charity boxing match.
The pair squared off at the Syndicate MMA Gym, Las Vegas, Dec 30. The plan was for the pair to fight for four two-minute rounds. Rast didn't make it past Round 3.
The fight raised $8,561 for Raising for Effective Giving (REG), the meta-charity founded by Liv Boeree, Philipp Gruissem, Igor Kurganov and a bunch of highly intelligent Swiss altruists.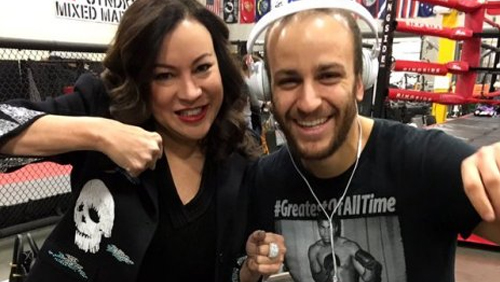 Effective altruism is all about doing the most good you can with the resources you have to improve the lives of others. Mizzi made good use of his resources as he repeatedly clubbed Rast upside the head with them from the moment the first bell rang.
Rast, who looked much smaller than Mizzi on the Periscope feeds, was knocked down five times in total before the referee stepped in to save him from further embarrassment and pain in the third round.
It was an event billed as The Rumble Without Jungle. Melanie Weisner and Maria Ho were on hand to sing the national anthem, Antonio Esfandiari was master of ceremony, and the event attracted the likes of Jennifer Tilly and Dan Bilzerian.
Rast took the defeat like a man.
Congratulations @sorelmizzi on the victory! He straight up out-brawled me and I didn't have an answer for it.

— Brian Rast (@tsarrast) December 31, 2015
If you missed the fight, check it out here.
Fans of poker players beating the crap out of each other will be pleased to know they won't have to wait long for their next taste of blood. Olivier Busquets and JC Alvarado are scheduled to face off in an MMA contest with six-figure sums on the line.