Liv Boeree and Raising for Effective Giving continue to promote poker in a positive light with a well thought out speech at the recent Effective Altruism Global Summit this summer.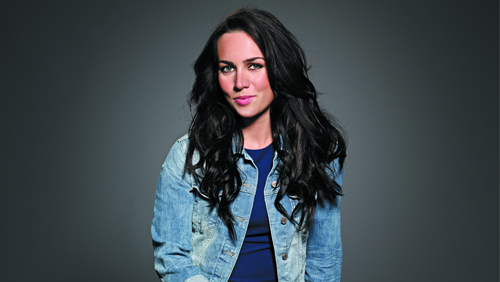 There is a saying that you are the total of the five people you spend the most time with. It's an infectious little ditty, spreading from group to group, and in poker, it's turning out to be an amazing thing.
Last week, we I you of a boxing match between Sorel Mizzi and Brian Rast. Neither Mizzi or Rast are interested in hurting each other. There is no malice. There's no need for bodyguards. The pair fight to raise money for effective charities.
It wasn't only Mizzi and Rast getting in on the effective charity act last week. Dan Smith and Dan Colman are also promoting a charity drive, where both players will match donations up to a total of $70,000. Smith and Colman will not be donning the boxing gloves. However, they will just be putting their hands into their pockets.
What both of these drives have in common is their chosen route to aid. All four of them are members of Raising for Effective Giving (REG). The meta-charity created by a group of Swiss effective altruists and given some star power by poker players Stefan Huber, Philipp Gruissem, Igor Kurganov and Liv Boeree.
In the summer, we made you aware that REG had been given a slot on stage at the 2015 Effective Altruism Global Summit. Liv Boeree would be picking up the mic, and the former European Poker Tour (EPT) Main Event champion did an excellent job.
Boeree started her talk by telling the audience about the vast sums of money that are up for grabs in the highest echelons of poker's powers.
"I was absolutely terrified," Boeree told the audience about the time she had to contemplate the difference between finishing eighth and first in that EPT San Remo Main Event (a difference of €1.1m). "What kept me calm was my belief in the science – the mathematics behind my decision."
The talk continued into a time when Boeree's life was at a crossroads. "I was frustrated with the game and my life." And then her chance meeting with professional poker player Stefan Huber. "He had agreed to donate the vast amount of his poker winnings to effective charities. I was blown away. I didn't know this generosity existed in the world let alone in the poker world."
Crossroads opened up. She shrugged her shoulders the merest of fractions, and off she walked on to meet some of the smartest minds she had ever come across. REG was born.
But what is REG?
Boeree explains that REG is a fundraiser for effective charities, it's a membership where poker players donate 2% of their gross winnings, and most critically, an effective altruism educational tool.
The team formed REG in June 2014, and by the time Boeree was replacing Elon Musk on the stage at the Googleplex, 170>REG members had raised $750,000 between them.
Once you speak to the REG team, you just know that donating to effective charities makes sense, in the same way, that you just know that red socks don't go with white trousers. Pledging to reduce suffering in such an organised manner is exemplary. No other sport or gaming industry in the world does this.
Boeree went on to explain the long term vision of REG. The poker industry is a multi-million dollar industry, full of millions of online and live poker players of all shapes and sizes. REG hasn't even scratched the surface of the poker industry. They will continue to attract as many high profile players as they can. This makes a big difference. Go back to the first sentence in this article. We are the total of the five people we spend the most time with. If you donate to EA, chances are those closest to you will also donate to EA.
The PokerStars Team Pro also said she often peers into a utopian future where players are cashing out at events such as the European Poker Tour (EPT) and are ticking a box to donate 2% to effective charities. What are you waiting for tours? Let's do the most good you can do.
REG have moved into the Daily Fantasy Sports (DFS) niche. They also have plans to move into surgery, trading, sports and the movies. They are searching for like minded rational thinkers. Boeree showed statistics explaining that the ROI of UK fundraisers is 1:4 (for every $1 donated they raise $4). The ROI for REG at the time of the talk was 1:10.
REG have lofty goals. They believe that ROI can be stretched to 1:100. Boeree points to the likes of Bill Klein, who finished runner-up to Jonathan Duhamel in the One Drop High Roller during the Summer, and donated all of his $2.4m winnings to charity, as the reason that stretch goal is within reach. David Einhorn did the same with his $4m+ winnings during the inaugural BIG One for One Drop. Imagine, if both of them were REG members?
Even yours truly got a mention in the video. The point being that there are many ways to donate to effective charities, and you don't have to be a poker player to reduce suffering via REG. I donate my money, but I also give my time. I am sure you can all find your way of doing the most good that you can do in the world.
"Since our launch a year ago we have gotten some of the biggest players in poker behind EA ideas." Said Boeree. "There has been a shift in consciousness within the poker community further towards altruism and rationality. If we can change the poker world then together, we can catalyse within other bigger industries to the point where individuals are motivated not just to make a difference but the best possible difference they can."
Comments