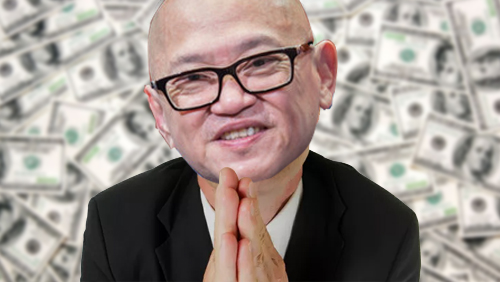 Malaysian businessman Richard Yong is appealing for a little post-holiday cheer.
Back in 2014, the 57-year-old pleaded guilty to a misdemeanor charge of being an accessary after the fact in connection with a scheme that authorities say illegally wagered millions of dollars on the 2014 FIFA World Cup. Yong, a well-known high stakes poker player, casino junket operator and father of Wan Kin Yong, received a probationary sentence, a $100,000 fine in addition to forfeiting $400,000 in cash and property.
But on Sunday, the elder Yong asked the federal judge to set aside his misdemeanor conviction, saying he only pleaded guilty to save his son from prosecution in the case. Yong also claimed his conviction was "based on unlawful government searches and other misconduct."
In June, U.S. District Judge Andrew Gordon pulled the legs out from under prosecutors by barring them from using evidence against accused illegal online betting operator Wei Seng "Paul" Phua, which were obtained by FBI agents under highly suspect circumstances. The agents reportedly posed as Internet service repairmen to gain access to some of the luxury villas.
Phua and the Yongs were among the eight individuals arrested in July 2014 for allegedly operating an illegal sportsbook at the Caesars Palace in Las Vegas. Phua was represented by lawyers Thomas Goldstein and David Chesnoff.
Now, Goldstein is using the same argument to appeal Yong's case. In court papers filed over the weekend, Goldstein said "the government's lies skewed Mr. Yong's assessment of the strength of the case against him," the Las Vegas Review-Journal reported.
The lawyer added that Yong was intimidated into accepting the plea deal, even though the prosecutors knew they didn't have enough evidence against Yong's son.
"The severity of the government's misconduct also warrants discharge," Goldstein wrote, according to the news outlet. "The government's track record in this litigation has been discouraging, to say the least."
Comments