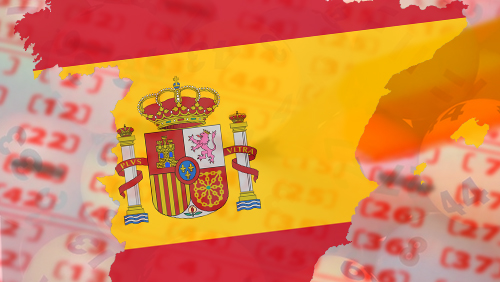 Various sections of the Indian press reported a heartening story of how a penniless Senegalese immigrant got an astonishing Christmas present from the Spanish government. Ngame, a migrant who travelled on a boat from Morocco to Spain in 2007 and was rescued by Spanish officials, got the best surprise of his life when the Spanish government turned Santa Claus and announced that his lottery ticket was declared to contain the winning number with a prize of €400,000 (roughly Rs. 2.9 crores).
Spain is said to run one of the world's biggest lotteries on Christmas having a prize pool of over €2.24 billion. Reuters recently reported that the Christmas lottery conducted by the Spanish government was a national passion, with most citizens staying "glued to TV screens for hours more as schoolchildren plucked lottery balls frogim a rotating drum, sinng out the resulting numbers in a chant that filled offices and homes."
The Spanish lottery instead of declaring a single winner has 24 million winning entries (the population of Spain is 47 million). Thousands of winners were announced as getting a prize of €400,000 (based on the last 5 digits of the lottery ticket).
If media reports are to be believed, over 35 winners of the Spanish lottery were impoverished African immigrants who still cannot believe the unexpected bonanza that they have received. Further, since 30% of the lottery revenues go to the government exchequer by way of tax, the Spanish government also gets enriched by over a billion euros in the process, which is used to augment public spending and improve infrastructure facilities.
The 200-year old Spanish Christmas lottery should give a lot of food for thought to Indian government and society, which view gambling and lotteries as a taboo which should be avoided. As per central regulations and the constitutional framework, nine state governments and the autonomous Bodoland region conduct lotteries, while other states have chosen to ban lottery sales.
Every state which conducts lotteries generates crores of rupees from profits of lottery sales and taxes which are used for developmental activities. In fact, income from lotteries is one of the major source of revenue for North-Eastern states like Nagaland, Arunachal Pradesh and Sikkim which have not been bestowed with favourable geographic conditions for manufacturing and agriculture.
If more states start seeing lotteries as a 'painless tax' which not only transforms lives of winners but also augments revenues for infrastructure, social schemes, sporting facilities etc., it can give a boost to state government's finances (most state governments are reeling under the stress of budgetary deficit and more often than not rely on discretionary grants by the centre to kickstart schemes). Apart from Spain, several other jurisdictions like China, USA, UK etc. have used lotteries for laudable schemes like healthcare, education, building sports stadia etc.
Closer home, the government of Kerala has used profits from lottery schemes to treat over one lakh patients per year, suffering from serious disorders.
Of course governments should use their prudence to ensure that optimal number of draws are conducted with the object of augmenting its revenues and providing an avenue of entertainment in a festive and convivial atmosphere, while ensuring that gambling addiction and illegal activities are curtailed. Perhaps to this end, governments should have innovative formats and promote the game as some sort of a sporting event, wherein a large percentage of participants stand a chance to win money, rather than awarding bumper prizes to a select few.
The author runs http://glaws.in/ India's first and only website on gambling, betting and lottery laws.